Fri., July 29, 2016
West Nile Virus found in Lake Roosevelt mosquitoes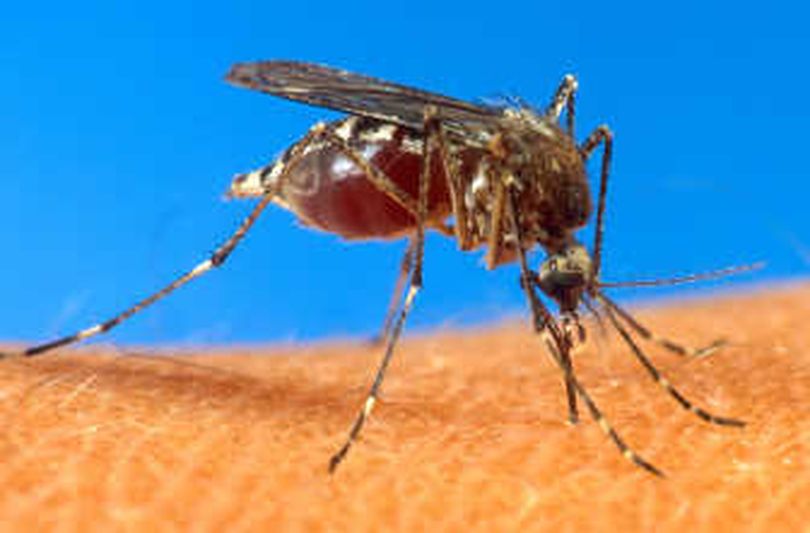 UPDATE 4:45 p.m. Quote from Dan Foster, Lake Roosevelt National Recreation Area superintendent: "We are working with the Washington Department of Health, our region, and national staff to understand the situation and map out the most appropriate course of action."
INSECTS -- Some mosquitoes in the Lake Roosevelt National Recreation Area near Kettle Falls have tested positive for West Nile Virus, the Washington Department of Health reports.
The virus was confirmed this week in mosquitoes near the Kettle Falls day use area and group site campground, National Park Service officials say.
Mosquitoes have been unusually numerous in that area this season, prompting an early July advisory from park staff warning campers to bring insect repellent and cover up as much as possible.
Last week, while talking with Superintendent Dan Foster, I asked if the infestation had subsided. He said the skeeters were still thick but that National Park Service policy does not normally allow for mosquito control unless a public safety issue was found.
Foster could not immediately be contacted today to see if the West Nile finding would prompt any mosquito control, but park staff say they are working to see which methods could be employed.
The National Park Service is referring public questions to the Washington Department of Health West Nile web page, http://tinyurl.com/WAWnile.
Specific questions concerning West Nile Virus in Stevens County should be directed to Northeast Tri County Health District, www.netchd.org.
Visitors who think they may have been exposed to West Nile Virus should check the Centers for Disease Control and Prevention website for guidance about symptoms.
Meanwhile, park staff recommends wearing loose fitting long-sleeved shirts and pants combined with a mosquito repellent.
Most people infected with West Nile Virus will have no symptoms, the CDCP says, adding:
About 1 in 5 people who are infected will develop a fever with other symptoms.
Fewer than 1 percent of infected people develop a serious, sometimes fatal, neurologic illness.
No medications have been developed to treat or vaccines to prevent WNV infection.
---
---