Wed., June 1, 2016
Wolf culling protestors missing the short-term need, long-term goal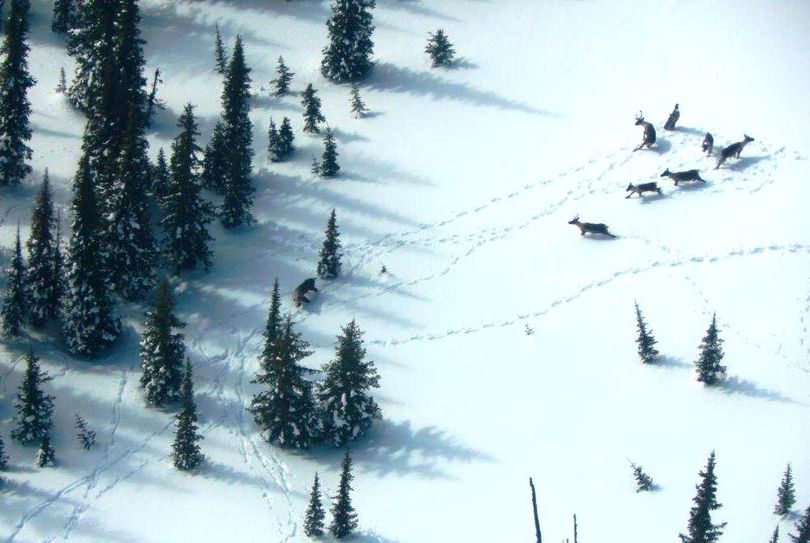 PREDATORS -- Proponents of wolf culls in Alberta and British Columbia (just north of Idaho and Washington) argue that it is necessary to remove the large predators from those provinces to save dwindling elk and moose populations and especially woodland caribou on the brink of extinction.
Opponents say the main problem is development of ungulate habitat and killing wolves won't solve that problem.
The conflict fueled by emotion is reported this week in the Toronto Globe-Mail.
Sometimes wildlife managers must take drastic short-term action while trying to convince the public and other agency managers to address land management issues. That means some wolves will be killed for the good of both the prey and ultimately the long-term survival of the predators.
"The issue is not wolves, it's the combination of wolves, grizzly bears, black bears and cougars," Bob Jamieson, a systems ecologist and environmental consultant, told the paper. "The prey species can't handle the combined impact of those four animals," he said. "A lot of people [blame] habitat problems because they don't want wrap their head around the predator issue."
In related news, caribou protected by First Nations' program in NE British Columbia reports 16 calves.
---
---