Thu., June 9, 2016
Carp removal project launched at Lake Spokane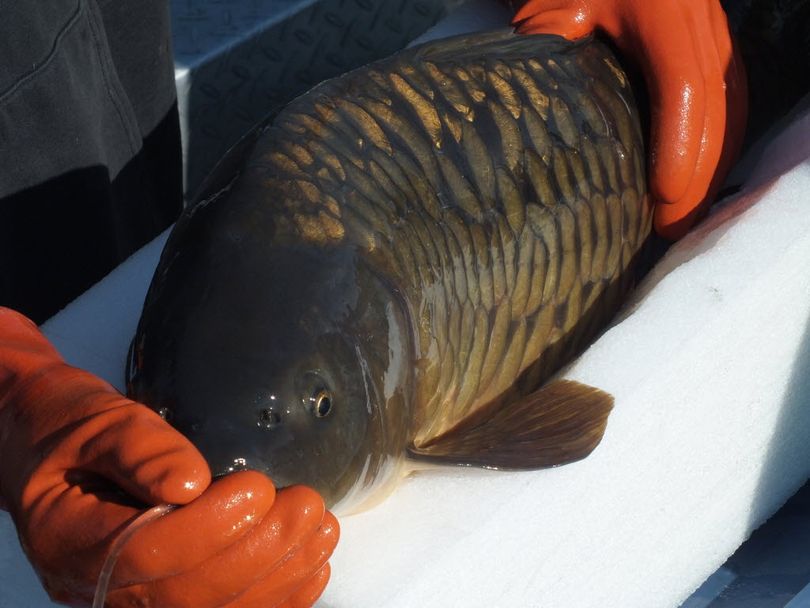 FISHING -- A pilot project aimed at thinning out the muck-making infestation of carp in Lake Spokane will begin on Monday.
Avista in partnership with the Washington Department of Fish and Wildlife and the University of Idaho will begin removing non-native carp from shallow and weedy areas in the Spokane reservoir behind Long Lake Dam.
Removing carp would improve water quality in Lake Spokane, since the fish stir up bottom sediment in their feeding behavior. The work will occur between the Nine Mile Recreation Area and the McLellan Conservation Area, which is located across from Tumtum.
For about two weeks, anglers and others recreating on Lake Spokane ( also known as Long Lake) may see Avista's carp removal and survey program underway.
Different methods of carp removal will be tested, including electrofishing and gillnets, to determine the best one to use for future work.
Gill nets will be marked with buoys and signs and should be avoided.
Electrofishing will be conducted both during the day and at night, when fish tend to be closer to shore feeding. The electrofishing boat will be especially obvious at night with its bright lights and the sound from a generator.
Avista is funding the project as part of its federal dam relicensing agreements.
---
---