Mon., June 13, 2016
Carp won't cooperate with gillnetting attempt at Lake Spokane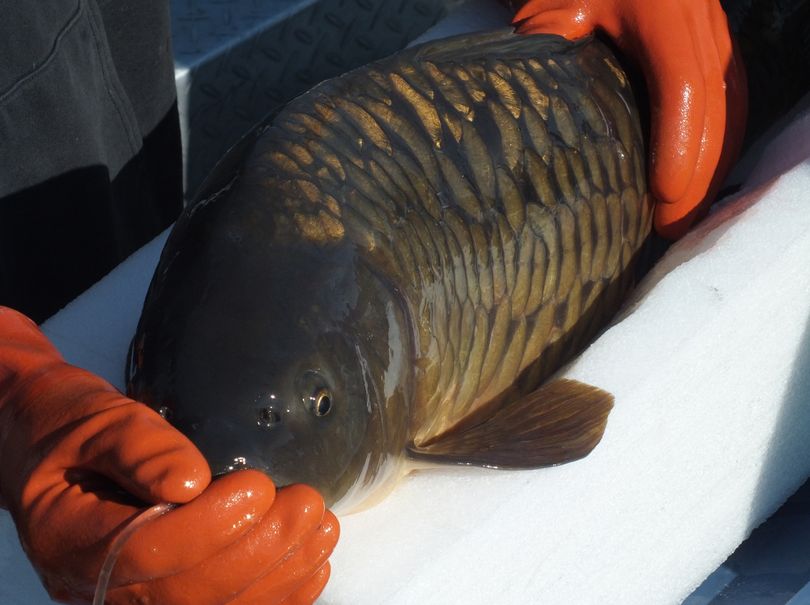 FISHERIES -- A pilot project to study use of gillnets and electroshocking to remove carp from Lake Spokane has been called off after just a few days.
The carp aren't making themselves available in sufficient numbers and the crews from Avista and the Washington Department of Fish and Wildlife consider it a waste of money to continue the effort at this time, said Mary Tyrie, Avista spokeswoman.
Carp had being implanted with radio transmitters in 2014 and studied to get an idea on the ideal timing for mass removal to improve water quality in the reservoir behind Long Lake Dam.
This year, however, the record warm weather in April increased water temperatures, stimulated weed growth and apparently prompted the carp to spawn earlier than normal, Tyrie said.
It's back to the drawing board for carp removal, she said.
---
---