Fri., June 24, 2016
Race to Alaska boaters have rough, wild week ahead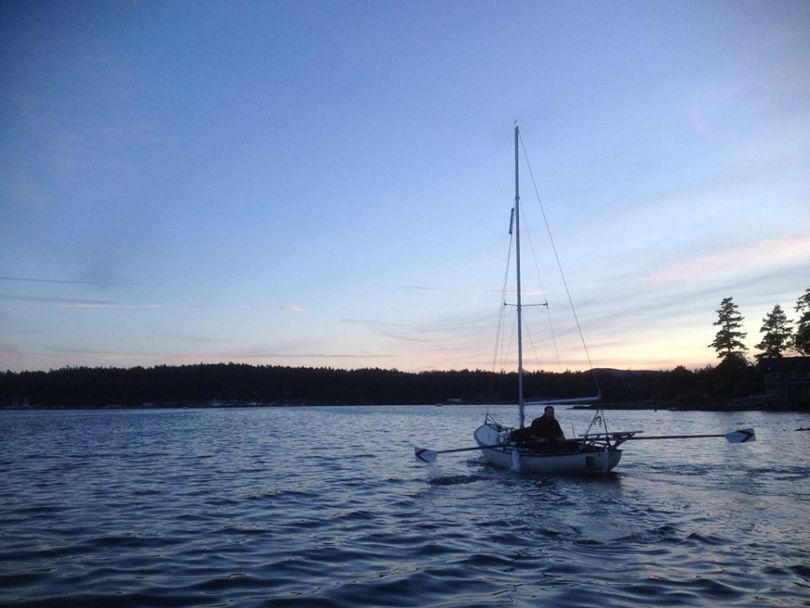 WATERSPORTS – After a short hop from Port Townsend to Victoria, British Columbia, 55 teams are on their way to Ketchikan, Alaska as part of the second Race to Alaska.
A total of 58 teams left Port Townsend on Thursday morning in the qualifying leg of the race. Teams that made it to Victoria before 5 p.m. took off for the remaining 710 miles to Alaska.
The race weaves its way up the Inside Passage, a treacherous coastal waterway through a spackling of islands known for its dramatic tidal changes, acurrents, killer whales and spectacular scenery. The only requirement to enter is that the boats lack motors.
The first team to arrive in Ketchikan will earn a $10,000 cash prize and the second will receive a set of steak knives.
Last year, 35 teams started, 15 finished.
A three-man team from Seattle won the 2015 race by sailing its boat, the Elsie Piddock, into Ketchikan harbor eight days after the race's start in Port Townsend.
The race is organized by the Northwest Maritime Center, a nonprofit boating education group in Port Townsend.
---
---