Tue., March 1, 2016
Steelhead license plate legislation struggling in Olympia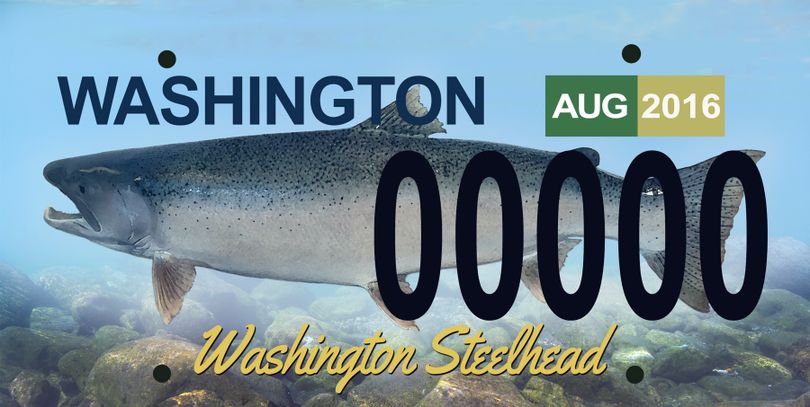 FISHING -- A bill to authorized a Washington steelhead license plate to raise money for steelhead management programs appears to be stalled in a committee. Anglers may want to step up and chime in with support.
Legislative research indicated the plate could appeal to enough steelhead advocates to raise $500,000 in revenue for steelhead research, conservation and monitoring to minimize hatchery/wild interactions while enhancing mark selective fisheries.
Senate Bill 6200 made its way through the legislative hearings just fine until it reached the final step, sitting in the House Rules Committee where Rep. Frank Chopp, (D-Seattle), the committee chair, has frozen all bills.
So, even though SB6200 has support, it's stuck. And the cut-off for bills is Friday.
Trout Unlimited proponents note that a "leadership pull" is a possible option. The committee chair could move the bill to the floor for a vote if he's persuaded.
Consider contacting Rep. Chopp's office, (360) 786-7920 or email Frank.Chopp@leg.wa.gov , and request a Leadership Pull of Senate Bill 6200.
---
---