Wed., March 9, 2016
Being a wolf is a hard-knock life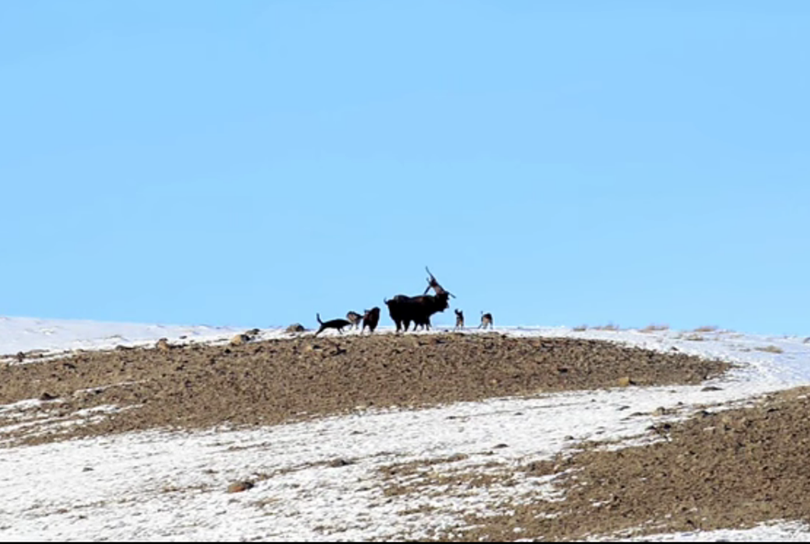 WILDLIFE WATCHING -- Be ready to watch closely at the very beginning of this short video for a bison temporarily getting the best of a wolf in Yellowstone National Park.
While the five wolves of the Lamar Canyon Pack attempted to hunt a bison calf, one of the adult male wolves -- known as Dark Black or 992M now that he is collared -- is scooped up by a bison cow's horn in a bit of bedlam reminiscent of Spain's running of the bulls.
The wolf is somersaulted with his legs and tail well above the bison's head. It's hooked again in the air and then thrown to the ground where he skidded several feet.
What's remarkable is that the wolf didn't just quickly jump up -- it immediately resumed the hunt.
Pouting isn't going to make dinner happen.
The video is by ace wolf-watcher/videographer Deby Dixon.
---
---