Mon., March 21, 2016
Video: Snowmobiler responding to hoax avalanche report injured in crash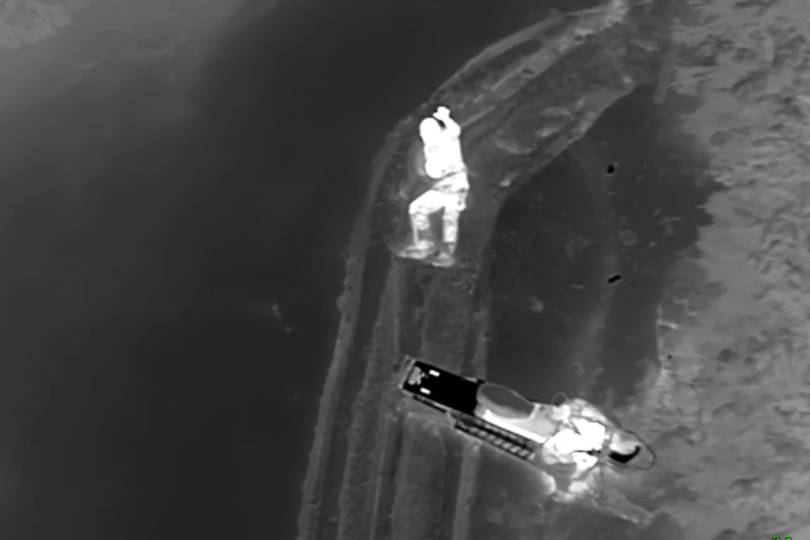 WINTERSPORTS – A 19-year-old Montana man who believed his friends were stuck in an avalanche was seriously injured this weekend when he crashed his speeding snowmobile into a metal gate as he rode to their rescue in the dark.
Missoula County officials say the would-be rescuer called 911 at about 11:30 p.m. Saturday to make the avalanche report. Search and rescue teams responded along with a private rescue helicopter, Two Bear Air, the free-service rescue operation based in Whitefish.
Apparently a lot of people were put at risk that night because of a poorly thought out joke among friends.
Here's the report from Two Bear Air helicopter pilot Jim Bob Pierce, who shot the video below:
01:30 a.m. The Two Bear Air Rescue helicopter arrived in the area to search for the avalanche victims when they spotted a man lying in the trail near a snowmobile. Two Bear inserted a Rescue Specialist to the man and found him injured and hypothermic. Two Bear Air then hoisted him to safety and took him to an ambulance for transport to the hospital. The Two Bear Air team then went to look for the avalanche victims but were told that there was no avalanche and that the two men were pulling a hoax on their friend. Two Bear Air located the two men coming down from the mountain on snowmobiles on their way to meet Missoula County SAR crews and the USFS.
Officials said the man was thrown from the sled when he hit the gate. He had severe damage to his chest, apparently from hitting handlebars of his sled.
Sheriff's spokeswoman Brenda Bassett says the two men who called the victim said they had gotten stuck on their snowmobiles, but were not in an avalanche.
S-R readers will recognize Pierce as the Two Bear pilot who made a daring January rescue that saved the life of a Spokane backcountry skier who had been severely injured in an avalanche near Lookout Pass. He also rescued a Potlatch River kayaker last week.
On Sunday, after not getting much sleep because of the snowmobile rescue, Pierce was back in the air, posting this message: "Hoist rescue in the Cabinet Mountains made for a fulfilling afternoon for this grateful crew and an enthusiastic spring skier who took quite a tumble in the backcountry!"
---
---