Fri., May 6, 2016
Fun run supports Fish and Wildlife's Karelian bear dog program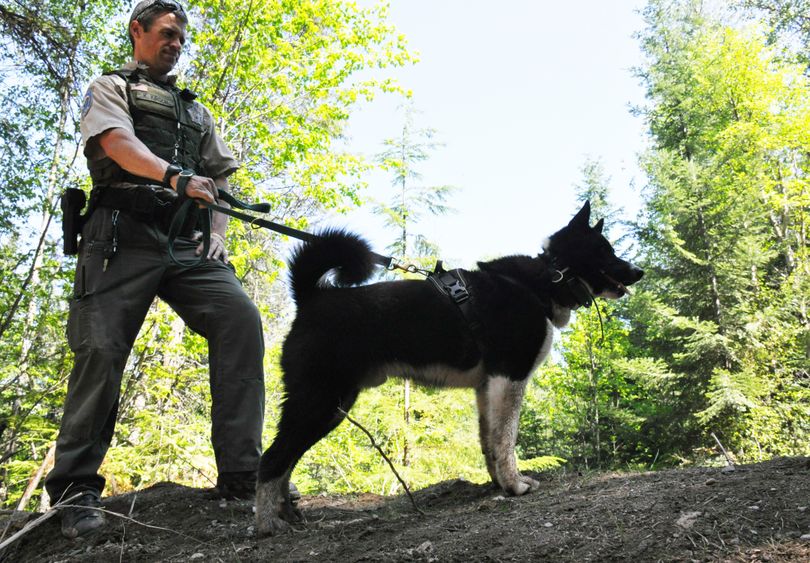 WILDLIFE -- A pet-friendly 5K fun run/walk will be held in Spokane Valley on Saturday morning, May 7, to give the public a chance to meet a lovable working dog while supporting the Washington Fish and Wildlife Department's Karelian Bear Dog program.
The run/walk will start at 9 a.m. (registration starts at 7:20) with a short introduction at 8:45 a.m. explanation of Jax, the newest addition to the state's six-dog program for managing bear, cougar and moose cases and research. The event is based at the Spokane Regional WDFW office at 2315 N. Discovery Pl. at Mirabeau Park.
Jax just returned today (May 6) from his latest mission of chasing and inflicting fear into a pair of former nuisance black bears that were captured and released in Pend Oreille County.
Participants in the Karelian Bear Dog 5K on Saturday are invited bring their own dogs on leash to support the program, which uses these unique dogs to help in non-lethal resolution of bear-human conflicts. Requested donation: $35.
See the dogs at work below:
---
---