Revett Lake, other trails, need clearing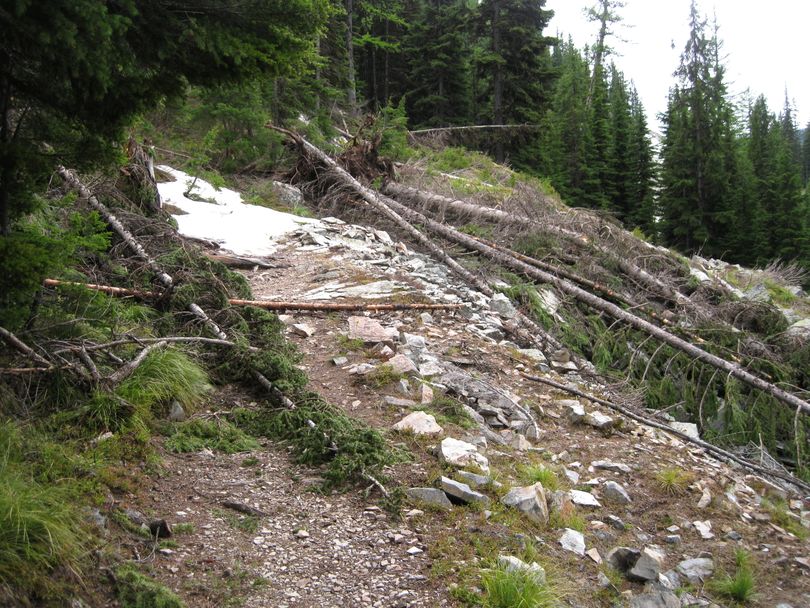 TRAILS -- Snow recedes and exposes trails, expect to find downfall on many of the popular hiking routes in the region.
The photo above captures a spot on Trail 9 to Revett Lake in the Idaho Panhandle National Forests near Thompson Pass.
Volunteers from the Spokane Mountaineers plan to head out on the trail Friday for one of their many trail work projects. Looks like they'll have plenty to do.
If you're interested in chipping in to help, contact coordinator Lynn Smith, email kslynndeb@hotmail.com.
---
---