Snake River fall chinook delisting denied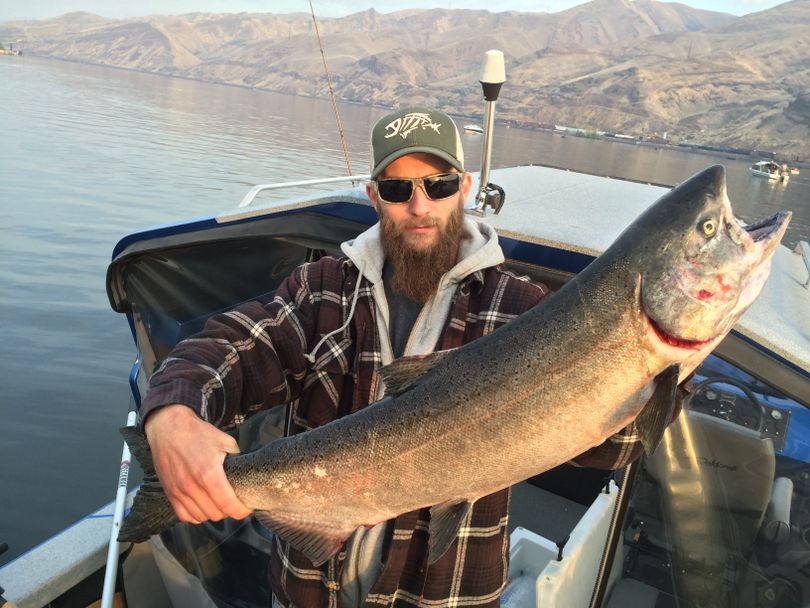 FISHING -- Not yet.
The first attempt to delist one of the 13 species of Columbia Basin salmon and steelhead protected under the Endangered Species Act has been denied by federal authorities.
The decision made public Thursday by National Oceanic and Atmospheric Administration Fisheries cites concerns Snake River fall chinook wouldn't remain viable without continued protections, according to the Associated Press.
Scott Rumsey, NOAA's branch chief for the protected resources division, said the agency wasn't surprised that the first petition to delist came for what he called one of the healthiest of the listed stocks in the basin.

"We're encouraged that we're getting close, but in this determination we're saying we're not quite there yet," he said.

An Alaska commercial fishing advocacy group called Chinook Futures Coalition requested the delisting in January 2015.

The group is concerned that protected Snake River fall chinook limit quotas of king salmon because of incidental catching of the protected Snake River fish that travel to waters off Alaska. The group was hoping to get the species delisted ahead of Pacific Salmon Treaty negotiations between the U.S. and Canada. The current treaty runs through 2018.

The coalition, in a statement emailed to The Associated Press, said it was disappointed in the decision and believes that the best available science supports a decision to delist.

"The Coalition continues to be committed to promoting sustainable, responsibly-managed salmon fisheries in southeast Alaska and will be discussing how to proceed in coming weeks," the group said.

Researchers estimate 500,000 Snake River fall chinook returned in the late 1800s but that fell to 350 by 1992 when the salmon were listed as threatened.

Biologists say the species is limited to about 20 percent of its former range, spawning in a 100-mile section of the Snake River above Lower Granite Dam up to the Hells Canyon Complex of dams in the Snake River Canyon. The fish also spawn in the Clearwater River.

Officials say the five-year average of fish spawning for 2010 to 2014 is about 38,000 fish, with about 70 percent of those of hatchery origin.

Chinook Futures Coalition in its delisting petition contended NOAA needed to count the hatchery fish. But NOAA rejected that argument, saying that federal officials must be certain a naturally producing population of chinook will remain viable without human intervention.

Federal officials in a recovery plan released last November suggested returning Snake River fall chinook above the Hells Canyon Complex of dams to have a second population of spawning salmon as a way to achieve delisting.

The building of the dams in the late 1950s and 1960s cut off 367 river miles to salmon.

Idaho Power operates the Hells Canyon Complex, one of the company's main sources of power generation for southern Idaho. The company in 1991 started controlling flows at the dams to create stable spawning conditions for salmon as well as better egg incubation and rearing conditions, federal officials say.

The two main problems with opening spawning habitat upstream is getting fish past the dams and habitat degradation above the dams.

That means, currently, survival of the fish is dependent on the single population below the Hells Canyon Complex. That's a concern for biologists, Rumsey said, because "all the eggs are in one basket."

Joseph Bogaard, executive director of Save Our Wild Salmon, applauded NOAA's decision.

"Save Our Wild Salmon appreciates the concerns and interests of fishermen to have robust fisheries," he said. "At the same time, we were concerned this could have gone the other way and led to a delisting of a population that, while it has seen some increase in abundance, is still clearly not recovered."
---
---