Thu., Nov. 10, 2016
Video details bald eagle viewing hot spots on Lake CdA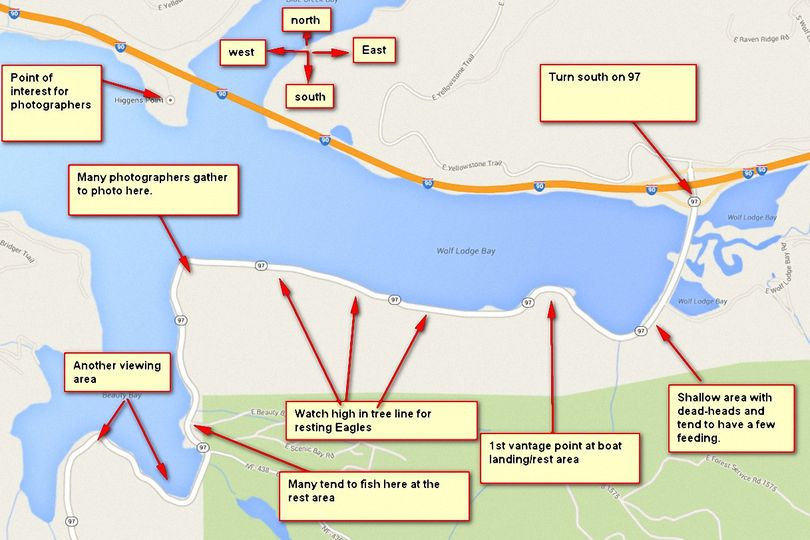 WILDLIFE WATCHING -- Bald eagles will be gathering again in November and December to feast of spawning kokanee at Lake Coeur d'Alene. And eagle watchers and photographers will be gathering to view the spectacle.
The largest concentration of eagles usually occurs in the Wolf Lodge Bay area of the lake with viewing hot spots at Higgens Point and at various spots along State Highway 97.
A record 273 bald eagles was counted at Lake Coeur d'Alene on Dec. 29, 2011.
Eagle-watching enthusiast Tim Colquhoun has taken the mystery out of planning a CdA eagle-watching expedition with the map above, as well as with the video below.
---
---