Fri., Nov. 11, 2016
Bald eagle cruise on Lake CdA offered for millitary, veterans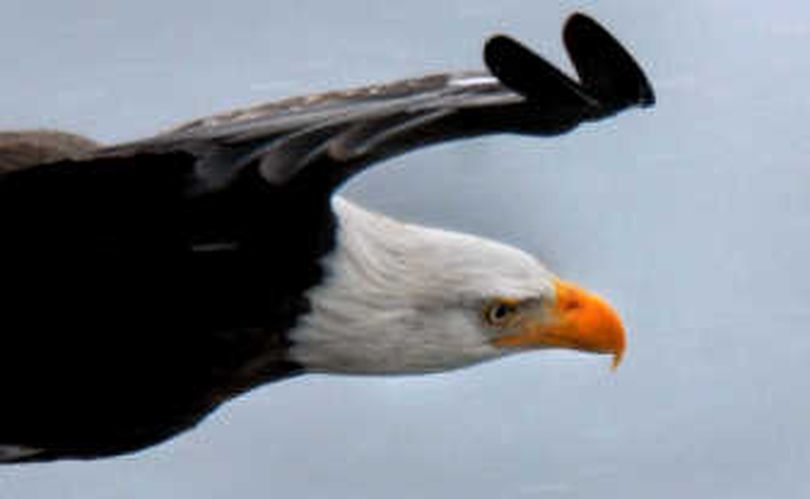 WILDLIFE WATCHING -- Military veterans and active duty personnel are invited to sign up for two free bald eagle viewing cruises on Lake Coeur d'Alene set for Dec. 3.
If the past is an indication, the cruises to view the annual gathering of eagles will fill within hours. Registration will begin at 8:30 a.m. on Thursday, Nov. 17. Call the U.S. Bureau of Land Management at (208) 769-5004 to sign up for the morning cruise or (208) 769-5011 to reserve seating for the afternoon cruise.
The event is limited to veterans, active duty personnel and their families who have not participated on previous cruises. Registration is required and party size is limited to six persons.
A morning cruise is offered from 10 a.m. to noon followed by an afternoon cruise from 1 p.m. to 3 p.m. Both cruises offer participants birds-eye views of our national symbol, the bald eagle, in flight above Lake Coeur d'Alene and perched on public lands near Mineral Ridge.
The event is organized by BLM in cooperation with the Idaho Department of Fish and Game and Lake Coeur d'Alene Cruises.
---
---