Mon., Nov. 14, 2016
By the numbers: Montana hunters bring home bounty of wild meat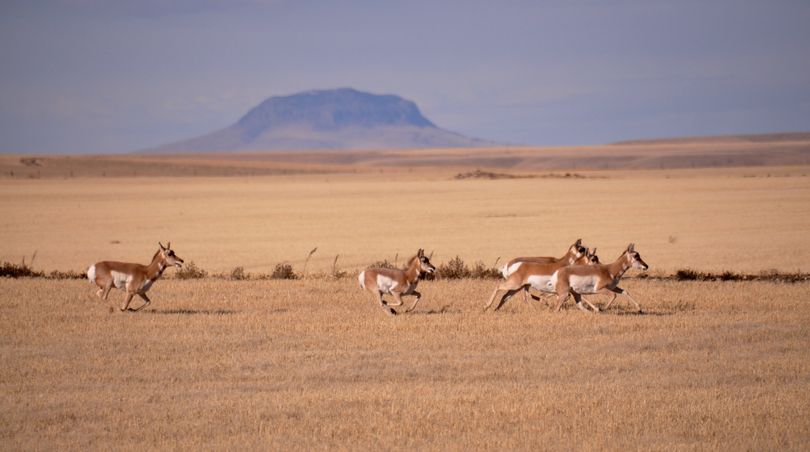 HUNTING – Hunters in Montana pack home 9.3 million pounds of antelope, deer and elk meat to feed families and friends each year.
The amount of game meat was quantified by taking the average weight of meat produced per animal and multiplying it by the average harvest numbers from 2012 to 2014, said Thomas Baumeister, the Montana Fish, Wildlife and Parks conservation and education bureau chief.
It's enough meat to serve Montana's population of just over a million residents 81.3 portions each if following the U.S. Department of Agriculture's recommendation of 1.8 ounces of red meat per day.
Elk produced the most meat, weighing in at more than 4.6 million pounds.
White-tailed deer were responsible for almost 2.3 million pounds.
Mule deer accounted for nearly 2.1 million pounds.
Pronghorns provided about 350,000 pounds.
---
---