Mon., Nov. 21, 2016
Bald eagles trickling in for annual gathering at Lake CdA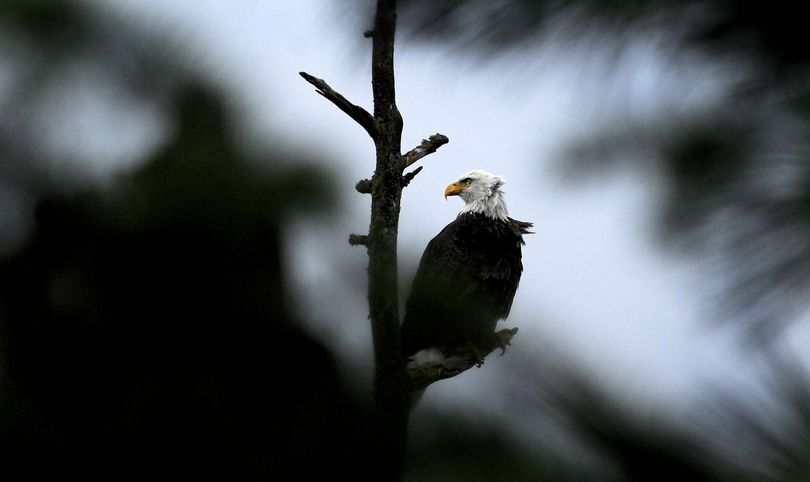 WILDLIFE WATCHING -- The annual congregation of bald eagles at Lake Coeur d'Alene has begun as the big birds home in on the feast of spawning kokanee in the northeast area of the North Idaho lake.
Carrie Hugo, U.S. Bureau of Land Management wildlife biologist, performed her first eagle survey of the season today and counted 26 bald eagles in the Wolf Lodge Bay area.
"We're off to a good start," she said, noting that she had casually counted five eagles last week perched at Higgens Point as she drove by.
In 2015, only two bald eagles showed up for Hugo's first weekly count of the season. But a week later on Nov. 26 last year, she counted 54. The gathering soared to 126 bald eagles on Dec. 10, 2015.
Bald eagles also are showing up to feed on spawning kokanee at Priest Lake and Lake Pend Oreille, but the birds that return to Coeur d'Alene's Wolf Lodge Bay are notably accessible for viewing south of Interstate 90.
The eagles provide a popular wildlife-viewing attraction with numbers of birds and viewers increasing into December.
---
---