Mon., Nov. 21, 2016
Patagonia pledges Black Friday sales to environmental groups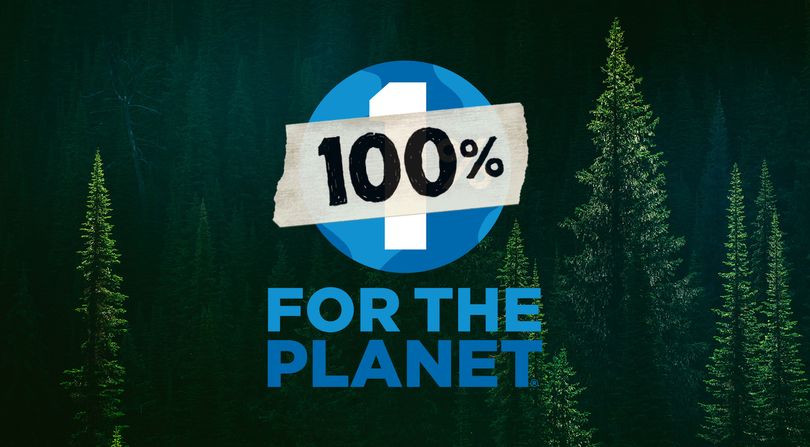 ENVIRONMENT -- Patagonia shops and the outdoor clothing company's website will be open for business on Black Friday with a pledge announced today to donate all sales to environmental causes.
This is an interesting twist on various marketing efforts to court consumer buzz on what's been billed as the business day that boosts bottom lines out of red-ink for the year.
REI, another national outdoor retailer, has made headlines for closing its doors and giving employees a day off on Black Friday. The ideas is to encourage people to devote the day after Thanksgiving to participation in hiking, climbing or other outdoor activities.
This campaign might get mixed reviews from those of us who can't go hiking because we have to work on Black Friday. But good for REI employees, who have an extra free day to get out -- maybe even to shop for some Black Friday bargains at other stores.
Patagonia is dramatically shifting the focus on Black Friday promotions.
"This year Patagonia will donate 100 percent of global Black Friday sales in our stores and on our website to grassroots organizations working in local communities to protect our air, water and soil for future generations," says Rose Marcario, Patagonia CEO in a post on The Cleanest Line. "These are small groups, often underfunded and under the radar, who work on the front lines. The support we can give is more important now than ever."
Information about these groups is at patagonia.com.
The Spokane Riverkeeper and The Lands Council are examples of Spokane-based groups linked to grants from Patagonia.
Marcario said the company's has a message for its customers on the busiest shopping days of the year. The hope, she said, is that "as people think generously about family and friends, we also want to help our customers show love to the planet, which badly needs a gift or two (and still gets coal every year)."
In 2002, Patagonia was a co-founder of the 1% for the Planet campaign to devote that much of sales to environmental causes each year. Since then the campaign has signed up about 1,200 participating business, mostly small companies that have raised more than $150 million to share with more than 3,300 environmental groups around the world.
Patagonia alone has donated $74 million from sales, says spokeswoman Corley Kenna. The amount tops $80 million if you include gear donations and services, she said.
Black Friday steps up the commitment.
"We felt it was important to go further and connect more of our customers, who love wild places, with those who are fighting tirelessly to protect them," Marcario said.
"This we know: If we don't act boldly, severe changes in climate, water and air pollution, extinction of species, and erosion of topsoil are certain outcomes.
"The threats facing our planet affect people of every political stripe, of every demographic, in every part of the country. We all stand to benefit from a healthy environment — and our children and grandchildren do, too.
"We are here and we'll keep fighting: 100 percent on Black Friday, 1 percent every day."
---
---