Spotting scopes stolen from public blind at Reardan Audubon Wildlife Area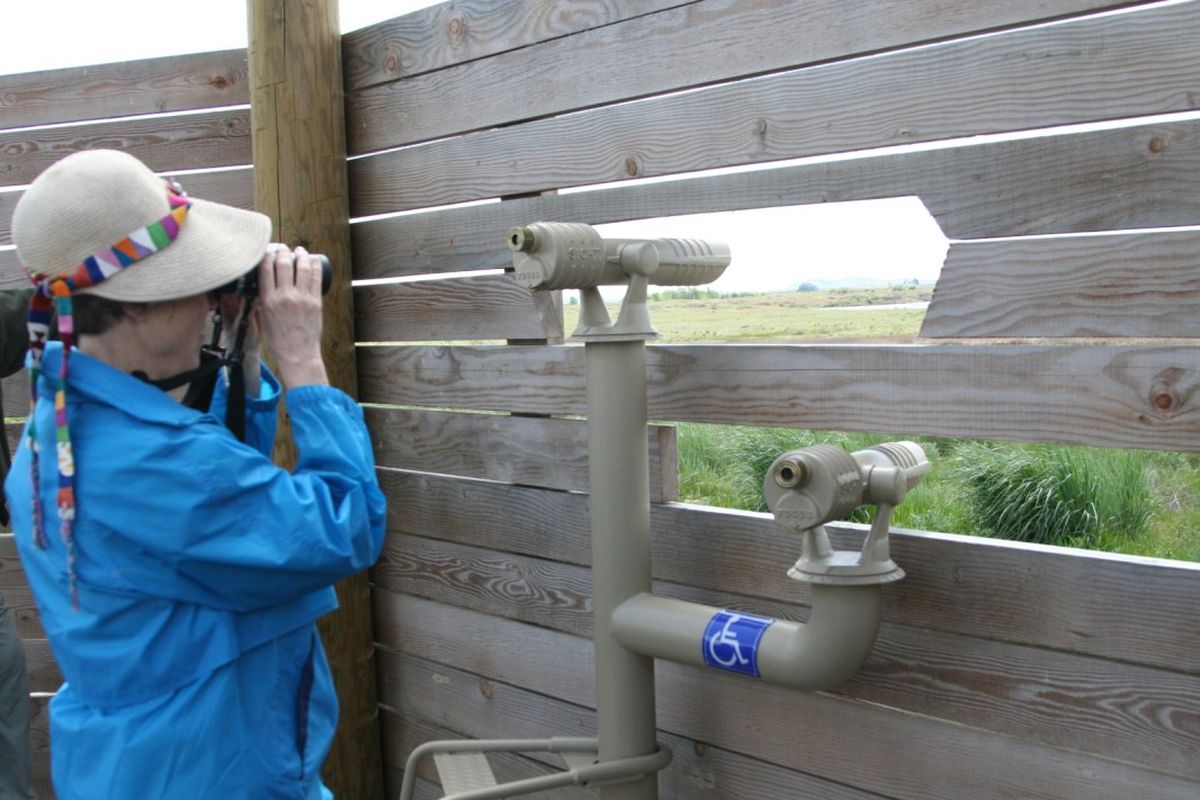 WILDLIFE WATCHING -- A pair of public-use spotting scopes have been stolen from the permanent wildlife viewing blind at Reardan Audubon Lake Wildlife Area adjacent to Reardan.
The two scopes were cut off steel posts sometime in the week of Nov. 14, Washington Fish and Wildlife Department officials said. A Reardan resident reported the theft on Nov. 16.
The ponds just north of US 2 were purchased and secured as a state wildlife area in 2006, said Madonna Luers, department spokeswoman. The pair of all-weather, fixed focus scopes were purchase for $6,000 and donated by the Inland Northwest Land Conservancy as a gift to the site for use by casual wildlife viewers.
Experienced birders would usually have better quality optics, she said.
Someone used a hacksaw to cut the mounting bolts and remove the scopes from the steel pedestals in the north viewing blind, Luers said.
Another pair of scopes still remained in the south viewing blind, but have been removed for the winter, said Mike Finch, wildlife area biologist.
"They're heavy, steel fixed focus scopes and have no real resale potential," Luers said.
The agency and Lincoln County Sheriff's Department are looking for tips from the public regarding the case. Report tips to the Sheriff's Office, (509) 725-3501.
"We need the public's help in keeping an eye on public lands and public facilities," Luers said.
---
---