Fri., Sept. 16, 2016
Hanford Reach chinook fishing picking up for Columbia anglers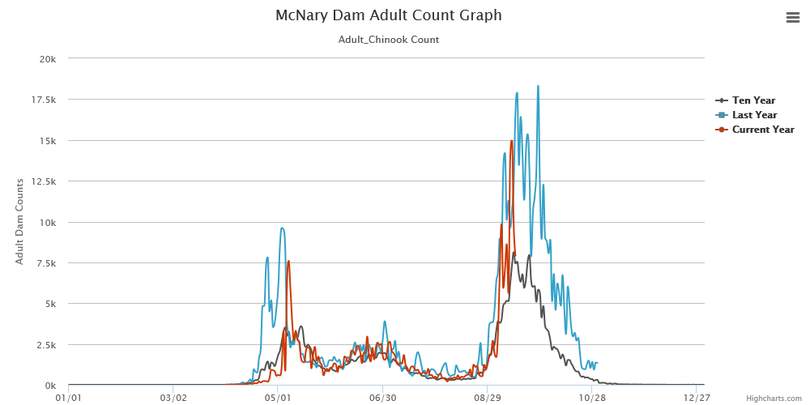 FISHING -- Fall chinook harvest in the Hanford Reach area picked up this past week with boats averaging just over a half a chinook per boat, according to Paul Hoffarth of the Washington Department of Fish and Wildlife.
"Best fishing was in the Vernita area at just over 1 chinook per boat, followed by White Bluffs (0.9 fish /boat), Ringold (0.6 fish /boat), and Snyder (0.4 fish /boat).
"WDFW staff interviewed anglers from 483 boats (1,068 boat anglers) and 37 bank anglers (Ringold access area) with a harvest of 254 adult chinook and 33 jacks. Daily boat counts ranged from 119 to 438 boats. Through September 11, 1,228 adult chinook and 164 jacks have been harvested from 7,332 angler trips.
"Counts of fall chinook through McNary topped 10,000 fish per day on September 11 and 12. The fishing should continue to improve over the coming weeks."
---
---