Tue., Sept. 20, 2016
Local shooting sports have mass appeal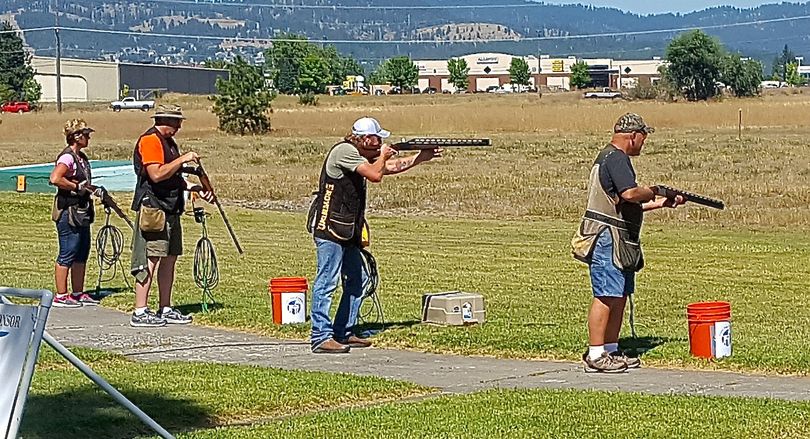 SHOOTING -- Irresponsible shooters who litter the landscape sometimes overshadow legitimate enthusiasts who shoot their rifles, handguns and shotguns in approved facilities with peer-enforced safety codes.
Shooting sports are a tradition in the Inland Northwest, where The Spokesman-Review's winter trapshoot has been conducted for a century. Olympians have been produced by this region's aptitude for marksmanship.
And the shooting often is for a cause beyond personal bests in hitting bullseyes or breaking clay targets.
Clubs and other organizations can raise cash for good causes by putting on a good shoot.
Machinists Union Local Lodge 86 attracted 83 shooters on Aug. 20 for the fourth annual Guide Dogs of America Trap Shoot at the Spokane Gun Club at Greenacres.
The even raised $7,546 for the charity.
The winning team was comprised of Daniel Broeckel, Cooper Kennett, Diane Koppel, Mike Koppel and Chris Melhus from Kenworth Sales in Spokane.
---
---