Thu., Sept. 29, 2016
Texas billionaires bar hunters from former Potlatch land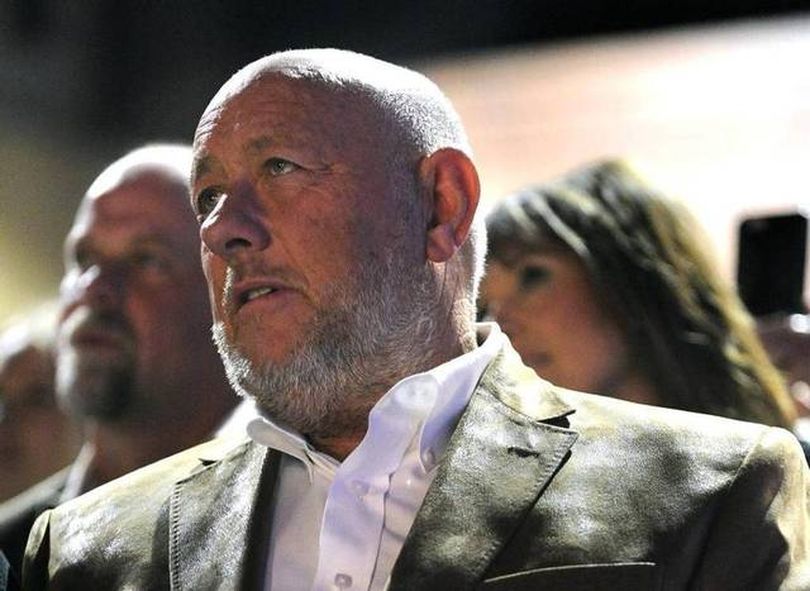 ACCESS -- Many hunters, snowmobilers, hikers, campers and anglers have looked at free or reasonable access to vast forests held by private timber companies as a privilege they've always had and will always have.
Think again.
Idaho Statesman columnist Rocky Barker reports how Texas billionaires are spreading their land-grabbing kick-the-public-out ways from Montana to a sweet 172,000 acres of Idaho.
"They aren't proving themselves to be good neighbors, and that's how westerners judge people," Barker concludes.
Following is Barker's entire Letters from the West column:
Steve Wolfinger was planning to go on what was his first Idaho elk hunt starting Saturday in Adams and Valley counties.

But a week before he was planning to get on a jet to fly from his home in Arkansas, the 70-year-old got a letter from Regan Berkley, an Idaho Department of Fish and Game wildlife manager from McCall. She told him that private land recently owned by Potlatch Corp. that covers much of the unit where he planned to hunt is now closed.

DF Development, the new owners of the 172,000 acres of timberland and a vast road system in Adams, Valley and Boise counties, informed Fish and Game that the land will no longer be open to hunting.

Wolfinger and 304 other hunters had controlled-hunt tags for units where 30 percent of the land is owned by the Cisco, Texas, company. F&G's Berkley told those hunters they could trade their controlled-hunt tag for a general elk tag if they so choose.

Hunters go through a lottery to get controlled-hunt tags for units where hunters have higher odds of bagging an animal. But that won't work for Wolfinger: He has time to hunt this week, but the general season hasn't started yet.

"I hope you spread the word," his son, Bradley Wolfinger, told the Statesman via e-mail. "Outrageous."

I first reported in August that Farris and Dan Wilks had purchased the land owned for decades by Boise Cascade. The two Texas billionaires have been buying up land all over the West, and closing off much of the access to those lands.

Berkley's letter reveals what most people expected and feared: The Wilks are closing off the timberlands to hunting and other recreation. They already canceled leases with Valley County to maintain roads that provided access to snowmobile trails on public land that are critical for snowmobilers, ATVers and others.

"Our people reached out to the new owners when they started getting reports from hunters who said they saw orange painted fence posts where they had not seen them before," said Mike Keckler, a spokesman for Fish and Game. "When we reached out, they said that hunting would be restricted on this property." The orange posts indicate closed lands.

The Wilks brothers, who made their fortune in the oil well services business, visited their new domain earlier this month for two days, said Valley County Commissioner Elting Hasbrouck. The Wilks toured the area with their forester, Colin Chambers of McCall.

Hasbrouck, a rancher who owns a big chuck of real estate himself, said the Wilks may find it hard to keep hunters out when there is so much game in the forests they own. Hasbrouck had problems with trespassing for years until he told hunters that anyone who helped him brand his calves could come hunt in the fall.

He's had a hard-core group help him annually.

"We do our best to respond to landowners when trespass occurs," Keckler said. "This will be handled in a similar fashion."

Valley County officials are now trying to determine the minimum access they need from the Wilks so people can use the county's extensive snowmobile and four-wheeler trail system. Loggers who were pulled off the forest when the land was sold have been told they will be allowed back in, but they are still waiting.

Steve Wolfinger, a retired high school science teacher, already paid more than $500 for an elk tag and a hunting license. He bought a plane ticket to Idaho and a hotel room. The area his son knows the best and had planned to take him is on the former Boise Cascade and Potlatch lands, but he said he has other alternatives for his father's hunt.

"I'm trying the make the best of a bad situation," Steve Wolfinger said.

So is Valley County. The decline of the timber industry has prompted the county to move toward tourism and second-home development to boost its economy, to go with ranching, logging and some mining. But when the Tamarack ski and golf resort went bankrupt, it put a huge dent in the tourism market, Hasbrouck said.

A sheriff's sale Oct. 17 will sell off two chairlifts, a mid-mountain lodge, 14 condos, the front lobby to a hotel and three holes of the Tamarack golf course for back taxes, Hasbrouck said.

Now the Wilks.

More than 18,000 snowmobilers use the West Mountain snowmobile trail system annually, according to a study by Headwaters Economics of Bozeman, Mont. Closing those Idaho trails, the 2006 study said, would cost Valley County $832,000 in sales. Four-wheelers probably bring in even more, Hasbrouck said.

If Valley County can't work out a deal with the Wilks, there is no easy way to get public access to the network of trails that are open on public lands.

"We're worried it will hurt our economy," Hasbrouck said.

I have repeatedly called Wilks Development office in Cisco, its representatives and anyone who might speak for the Wilks brothers. I have gotten no response.

The story about the Wilks' purchase has taken on a life of its own. Opponents to the transfer or sale of public lands are using the Wilks' closures as Exhibit A of what can happen if lands that are traditionally open to the public go into private hands.

But it's the way the story affects snowmobilers, four-wheelers, loggers and regular-Joe hunters like Steve Wolfinger that has given this story legs, as well as the Wilks' unwillingness to talk to anyone about their actions or their plans.

They aren't proving themselves to be good neighbors, and that's how westerners judge people.
---
---