Fri., Sept. 30, 2016
Lake Spokane drawdown begins this weekend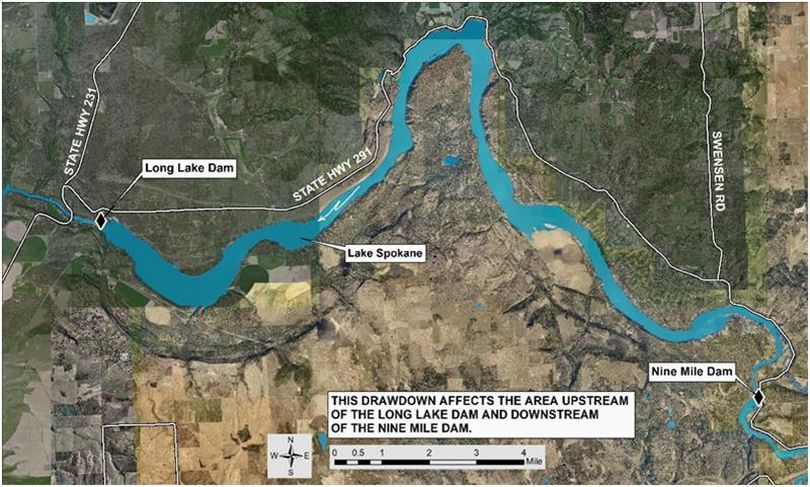 RESERVOIRS -- A drawdown of Lake Spokane will begin on Saturday, Oct. 1, in connection with construction for upgrading the spillway on Long Lake Dam to reduce dissolved oxygen that can harm downstream fish.
The Spokane River reservoir will be gradually lowered about 3 feet, likely for several months, officials say.
Although the drawdown was announced earlier, Avista crews counted about 200 boats on the lake this week.
"We are doing our best to alert people but are concerned that some folks may not know they should plan to get their boat out of the water," said Mary Tyrie, Avista spokeswoman. Boats left on the could be stranded in mud, she said.
This drawdown will create a safety buffer for workers below the spillway. Landowners should secure docks. Anglers should plan recreation accordingly.
Info: avistautilities.com/waterflow.
---
---