Game cam photos compare wolf-coyote differences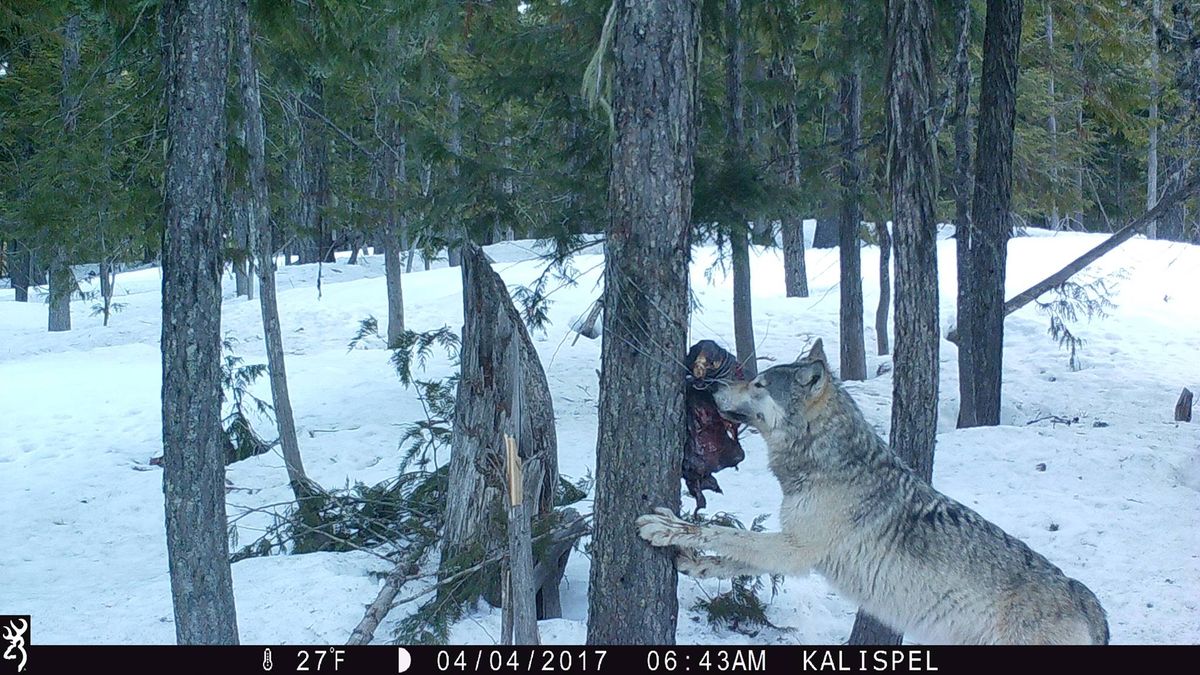 WILDLIFE WATCHING -- It's not uncommon for people to underestimate the size of a gray wolf. An adult male stands about 30 inches at the shoulder, weighs 70-120 pounds and can be more than 6 feet long from the tip of nose to point of tail.
Females are slightly smaller, usually 60 to 80 pounds.
Any one of them can be stuffed with more than 20 pounds of meat in its belly if the wolf has been binging on a kill.
People who confuse wolves with coyotes generally haven't seen enough of both species to make the distinctions. First, the odds are in favor of it being a coyote because they are more common, more widely populated and more comfortable around human presence.
Size and shape of nose and ears are key features to note. Coyotes weigh 20-50 pounds and have noses that are narrower and more pointed that wolves'. A coyote's ears are taller and more pointed.
Tracks easily distinguish the two species since an adult wolf track is about twice the size of a coyote's, measuring about 4 by 5 inches compared with 2 by 2 1/2 inches for a coyote.
A wolf-coyote comparison illustration by the Salt Lake Tribune and distributed by the U.S. Fish & Wildlife Service is worth studying.
Click on both photos above, taken in the Priest Lake area by a wildlife biologist's game cam at a research bait station. Compare the difference between the wolf and the coyote.
By the way, color isn't a good gauge for comparison. Wolves can range from all black to all white with lots of grayish, brownish variations in between.
---
---