Tracks indicate more hungry critters hunting for food this week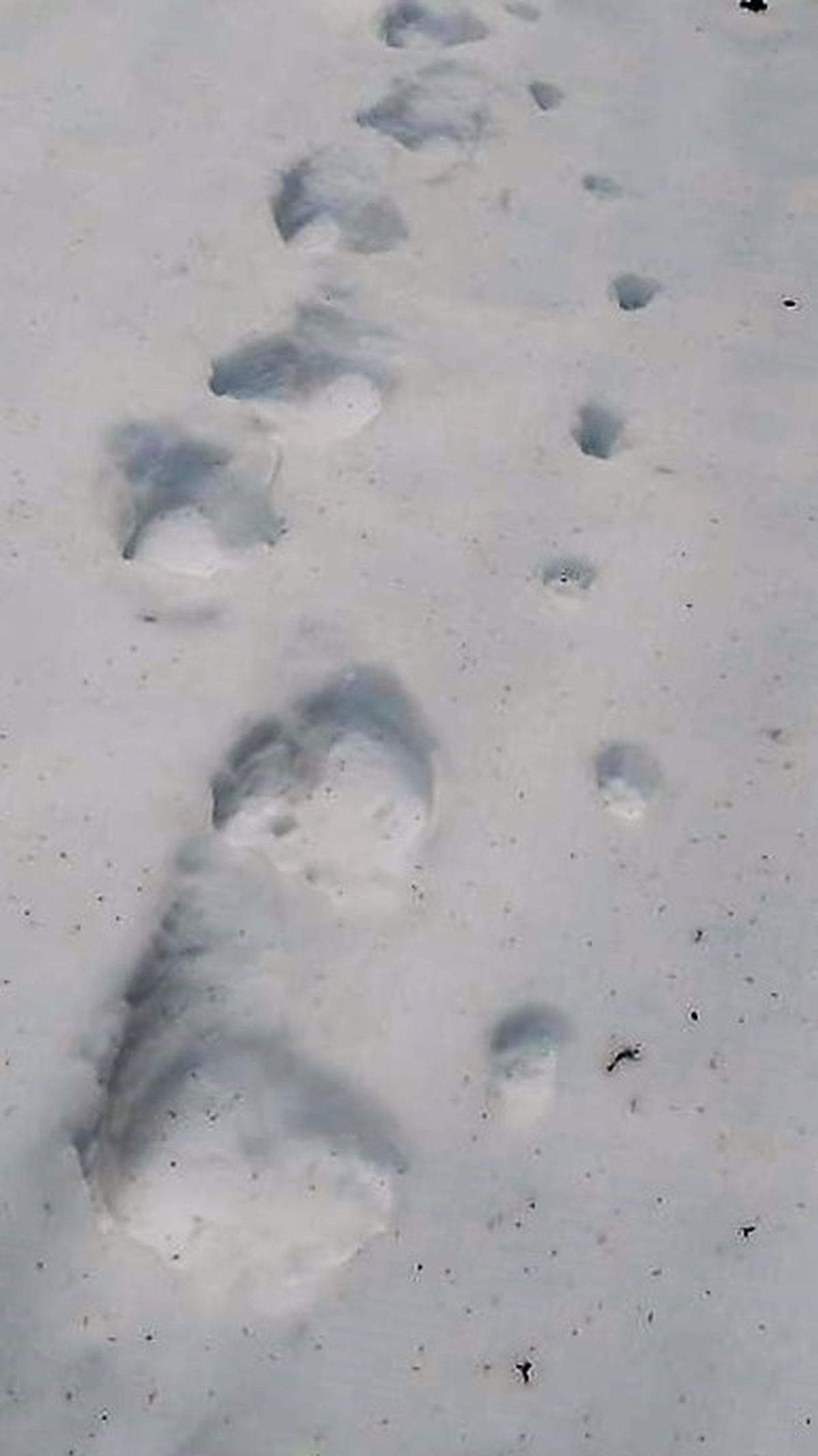 WILDLIFE WATCHING -- Just as prey species are getting a little spring relief from winter, a new threat has shown up on the block: Grizzlies are emerging from their dens in the Priest Lake region.
Snowshoers and snowmobilers can get a little creeped out as the investigate the tracks showing up out there.
Bart George, wildlife biologist for the Kalispel tribe, was out doing wildlife surveys Tuesday and Wednesday and found tracks of grizzlies, wolves and mountain lions -- sometimes all following the same route, although likely separated by considerable time.
A wolf track measures more than four inches across and a cougar track is similarly big. So get a load of the size difference compared with the grizzly track in the George's photos, above. Whoa.
"Oh yeah, I should have measured it," he said. "I would guess it was 9"-10" wide."
Males are usually the first bears to emerge from their dens in the late winter or early spring. Females that give birth to their cubs in their dens during winter tend to stay in the dens longer, emerging sometimes in May.
---
---