Sun., April 16, 2017
Mount St. Helens ripe for ski ascent, descent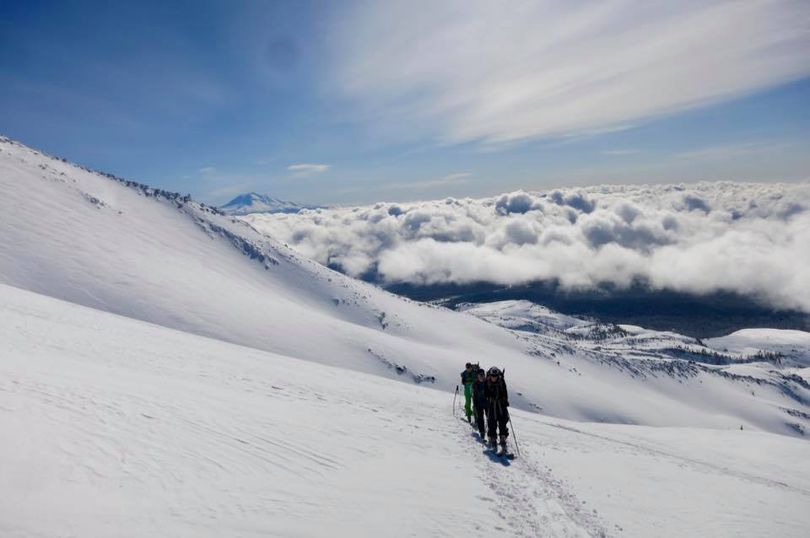 MOUNTAINEERING -- While spring flowers are sprouting and blooming in the lowlands, some of Washington's high mountains are in prime conditions for ski mountaineering.
That's the word received today from my favorite youngest daughter, who said her Saturday adventure in Mount St. Helens National Volcanic Monument was sunny with good snow and plenty of corn-snow ski turning room despite the numerous people who had the same idea. A plume was coming out of the crater as they had clear views of mountains including Rainier, Adams and Hood.
Her six-hour ascent was followed by a glorious but leg-taxing 1.5-hour ski descent.
Plenty of sunscreen must be slathered on faces to keep from being fire-engine red the next day, she said:
"I missed one little spot on the front of my neck and I look like a freak."

---
---