Wed., April 19, 2017
Turkey hunters hiding behind fanned gobbler decoy shot by partner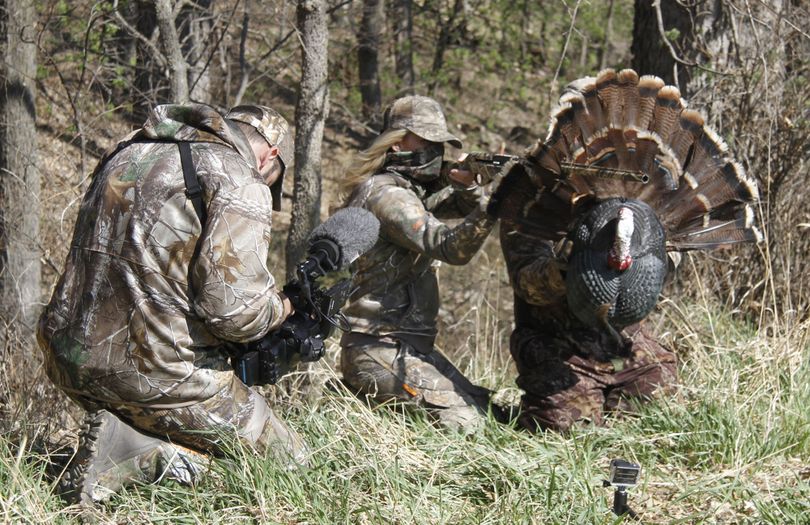 HUNTING -- For wild turkey hunter, the consequences of hiding behind a fanned turkey decoy wasn't a matter of "if," but rather a question of "when." It's no surprise that a Kansas newspaper reported last week that two camouflaged men sneaking behind a turkey fan while hunting on private land were shot by a companion.
According to a story by the Joblin Globe, the wounded men had potentially life-threatening shotgun wounds to their faces and upper bodies.
Here's the deal. Hiding behind a decoy goes against everything hunter education instructors have taught for generations. It's also stupid.
You don't have to use an unsafe practice to kill a wild turkey. If you're that desperate, buy a Butterball and call it good.
In 2014, as this technique was being promoted by hot-shot hunting entrepreneurs, I wrote a column about scoot-and-shoot hunting, after interviewing national-caliber experts in the field of hunting and hunter safety. None of the experts favored the practice. And they didn't mince words.
The tactics of "reaping" or "fanning" have been covered by all of the sportsmen's magazines and blogs in recent years. Responsible coverage, such as this story on the Outdoorhub website, always warn about the safety factor.
Hunters who chose to use these "cutting-edge" techniques seem to be announcing that they can't be successful with safe tactics that hunters have used for a century to tag longbeards.
There's no law against being stupid.
But if you brag about it or sneak around behind a fanned turkey decoy in the presence of a kid, you ought to be arrested. Kids deserve better hunter role models.
---
---