Mon., Aug. 21, 2017
Critters, fish seemed to respond to peak of solar eclipse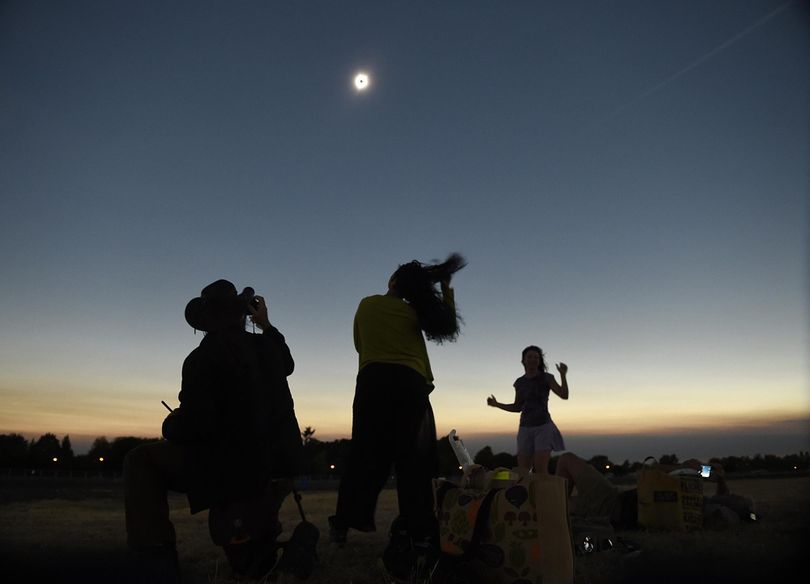 WILDLIFE -- I'm hearing various reports from observant eclipse watchers who noticed changes in critter behavior during the event Monday morning.
"Ducks in the nearby pond stopped dabbling, swallows began feeding again, then in the blink of an eye a strange other-worldly dim white light was cast by the corona on the land," said Carl Sunderman of Spokane who traveled with his family to Oregon. "A minute and a half of 'totality' totally worth the long drive to be there."
Bats flew during the eclipse at Pettit Lake in the Sawtooths near Stanley, Idaho, reports Jim Pace.
Byron Johnson, a Spokane fisherman who was at Hebgen Lake, Montana, said that even out of the path of totality there was a noticeable difference in temperature and critter activity:
"...Not as dark as we expected. It got flat calm, cooled down and made the fish chow down a brief but intense hatch of mayflies."
So when the next solar eclipse comes to North America in 2024, be sure to be rigged and ready to cast for those three minutes of bliss.
---
---