Thu., Aug. 24, 2017
Fish, wildlife film competition highlights Idaho program's 75th anniversary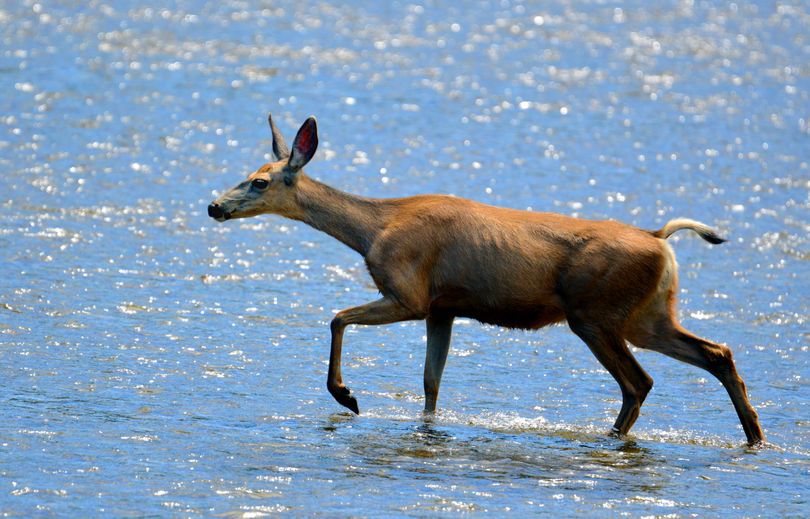 WILDLIFE -- Filmmakers have three weeks before the submissions deadline for the University of Idaho's first annual Fish & Wildlife Film Festival. More than 50 entries have been received and more are coming in daily from university students, amateur filmmakers and professionals, said co-organizer Sophie Gilbert.
Judging will begin after Sept. 10 and the winners will be screened during the Oct. 5 festival in downtown Moscow at the historic Kenworthy Performing Arts Centre. The event is sponsored by the College of Natural Resources Department of Fish and Wildlife Sciences, which is celebrating its 75th anniversary.
"High school students are also encouraged to submit material, and we'll award prizes for the best student entries, as well as best overall entries," said Gilbert, an assistant professor an co-organizer of the event with department Chair Lisette Waits.
"(The festival) provides an opportunity to explore and share inspiring wildlife stories and wild places which are so important to our department, our state and the world," Waits said.
The categories are posted on the festival submission page.
"In future years, we hope to grow the festival further, possibly including multiple back-to-back evenings at the Kenworthy Theatre as our pool of entrants grows," Gilbert said.
Info: www.uidaho.edu/fwff.
---
---