Thu., Aug. 31, 2017
SpokeFest preregistration and GU basketball tickets drawing offer ends today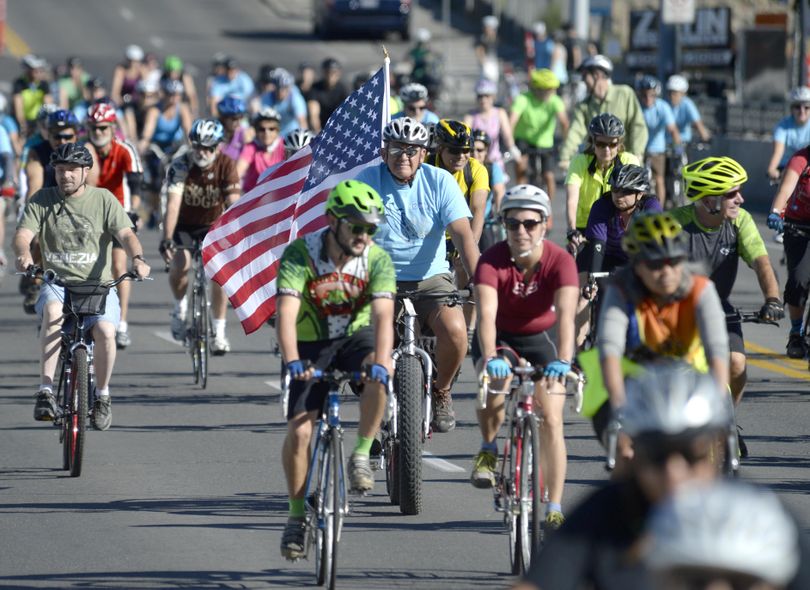 BICYCLING -- Today is the last chance to preregister for the 10th annual SpokeFest -- Spokane's big Sept. 10 bicycle touring event -- and be elligible for the last of the weekly prize drawings.
For 10 weeks, SpokeFest organizers have been giving away one item a week. Everyone who's preregistered will be entered in the drawing for a pair of Gonzaga men's basketball tickets complements of The Spokesman-Review.
The drawing will be held Friday.
But the best part is that entering SpokeFest now gets you on the road to Spokane's premier bicycing event with rides geared to all cyclists.
More September bicycling events -- a surprising number, actually -- are listed in the 2017 Northwest Bicycling Events Calendar.
---
---