Wed., Feb. 1, 2017
Idaho feeding 7 percent of its elk population in tough winter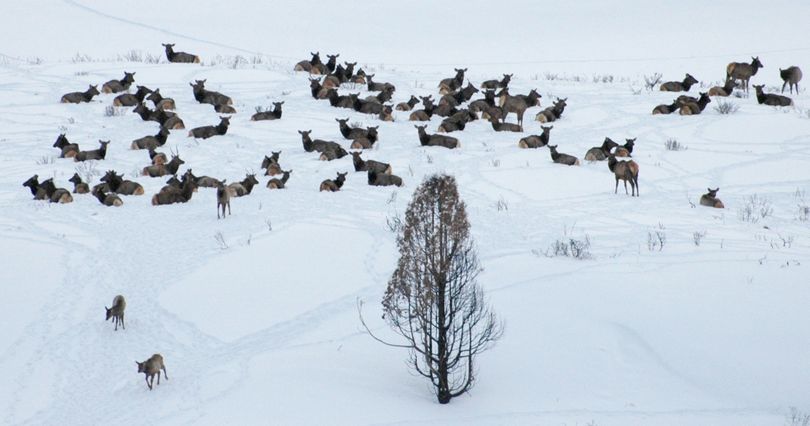 WILDLIFE – Idaho is feeding about 7 percent of the state's elk and nearly 2 percent of its deer population to keep the animals off agricultural crops as they try to survive a tough winter of prolonged deep snow and cold temperatures.
The Idaho Fish and Game Department held a conference call today to help explain why the agency has stepped up deer and elk feeding in the south portion of the state while at the same time putting out information that discourages the public from feeding big game.
Winter conditions in the Panhandle, Clearwater and Salmon areas are closer to the normal range and emergency feeding is not necessary there, officials said.
But the agency is spending about $650,000 this winter to feed about 10,000 elk, 10,000 deer and 100 antelope at 110 sites around the southern half of the state, where record accumulations of snow are being reported at lower elevations. The department spent $387,000 in 2008; the last big year for winter feeding. This winter will probably account for the most state spending on winter feeding since 2003 or longer, officials say.
The sites are in areas where officials say an unusually severe winter is causing problems for big game.
Officials say the emergency feeding is intended to reduce damage to private crops, keep animals from roads and provide nutrition.
The department has closed many of its wildlife management areas to public access to protect wintering wildlife and is asking the public to avoid areas where big game animals are congregating.
Idaho's deer and elk herds have grown with several years of mild winters, but numbers could decline this winter, officials say.
---
---