Fri., Feb. 3, 2017
Pink may be next hot color for Montana hunters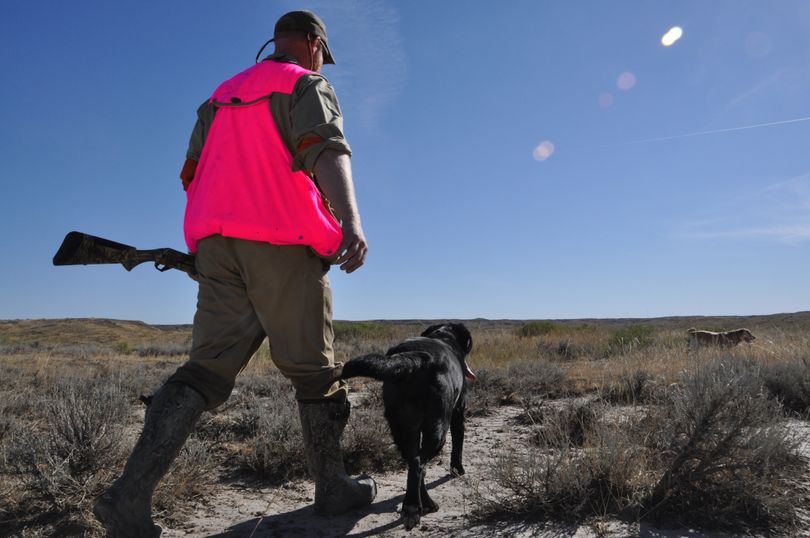 HUNTING -- Big game hunters in Montana may be able to start wearing pink next season under a bill being considered by state lawmakers.
The Senate Fish and Game Committee voted 9-2 Thursday to introduce the bill that gives hunters the option to wear fluorescent pink instead of the orange they are required to wear now for safety reasons.
Republican Sen. Jennifer Fielder says legislators want to add a color option that's "more attractive to the female hunters or guys who like pink."
But the color has scientific merit beyond what might be a fashion statement or "ladies thing."
In the late 1990s, a vision expert quoted in Field & Stream Magazine noted that hot pink is highly visible to people but indistinguishable by big game. Because its a blend from opposite ends of the rainbow, he said, deer see shocking pink color as neutral gray.
Meanwhile, the Montana bill faced opposition from Sen. Chas Vincent, another Republican who says hunters shouldn't be required to wear safety colors.
But Montana hunters have been hunting with a minimum hunter orange clothing requirement since the 1950s, and they seem appreciate the added safety. A measure to make hunter orange optional failed during the 2015 Legislature.
Wisconsin passed a bill allowing hunters to wear pink last year.
---
---