Thu., Feb. 23, 2017
Scotchman Peaks Wilderness friends schedule showshoe hikes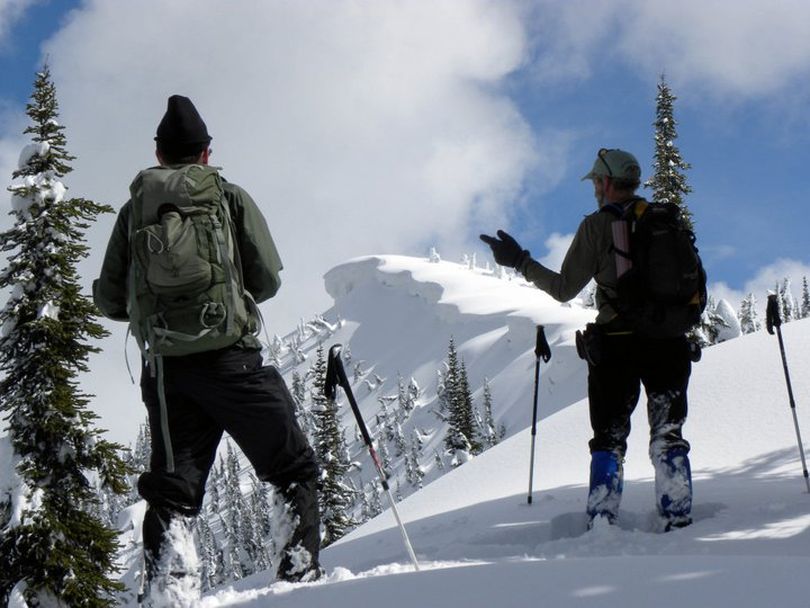 HIKING -- The first "hikes" of the 2017 guided hike series hosted by the Friends of the Scotchman Peaks Wilderness will be on snowshoes. The group hikes are organized to introduce the public to the proposed 88,000 wilderness area that straddles the Montana-Idaho border northeast of Lake Pend Oreille.
The first two hikes will be butt-busters, but a wider variety of offerings will be scheduled later in the spring and summer.
Check them out.
April 1 - Goat Mountain Hop
On April Fools Day, join Jim & Sandii Mellen on another "foolish" hike up Goat Mountain. This 11th annual hike is extremely strenuous with 4,500 feet of elevation gain in snowshoes! If you're up for the challenge, click here to sign up!
April 15 - Scotchman Peak Hike
Join Jim & Sandii Mellen for the 12th annual snowshoe/snowboard/ski to Scotchman Peak, the highest peak in Bonner County and the proposed Scotchman Peaks Wilderness. Round-trip mileage will be about 12 miles and 3,700 feet of elevation gain, so be prepared for a challenge. Click here to sign up for this adventure!
And here's advanced warning about a very special hike already planned for summer:
June 27 - First Annual 70+ Peak Assualt (Star Peak)
Join hike leaders Ken Thacker and Irv McGeachy on this strenuous hike to the top of Star Peak. This hike is reserved for participants that are 70 years of age or more to show that nobody is "too old" to hike in wilderness! Click here for more information and to sign up for this new adventure!
---
---