Fri., Feb. 24, 2017
Red Rock Rendezvous offers deals to first-time climbers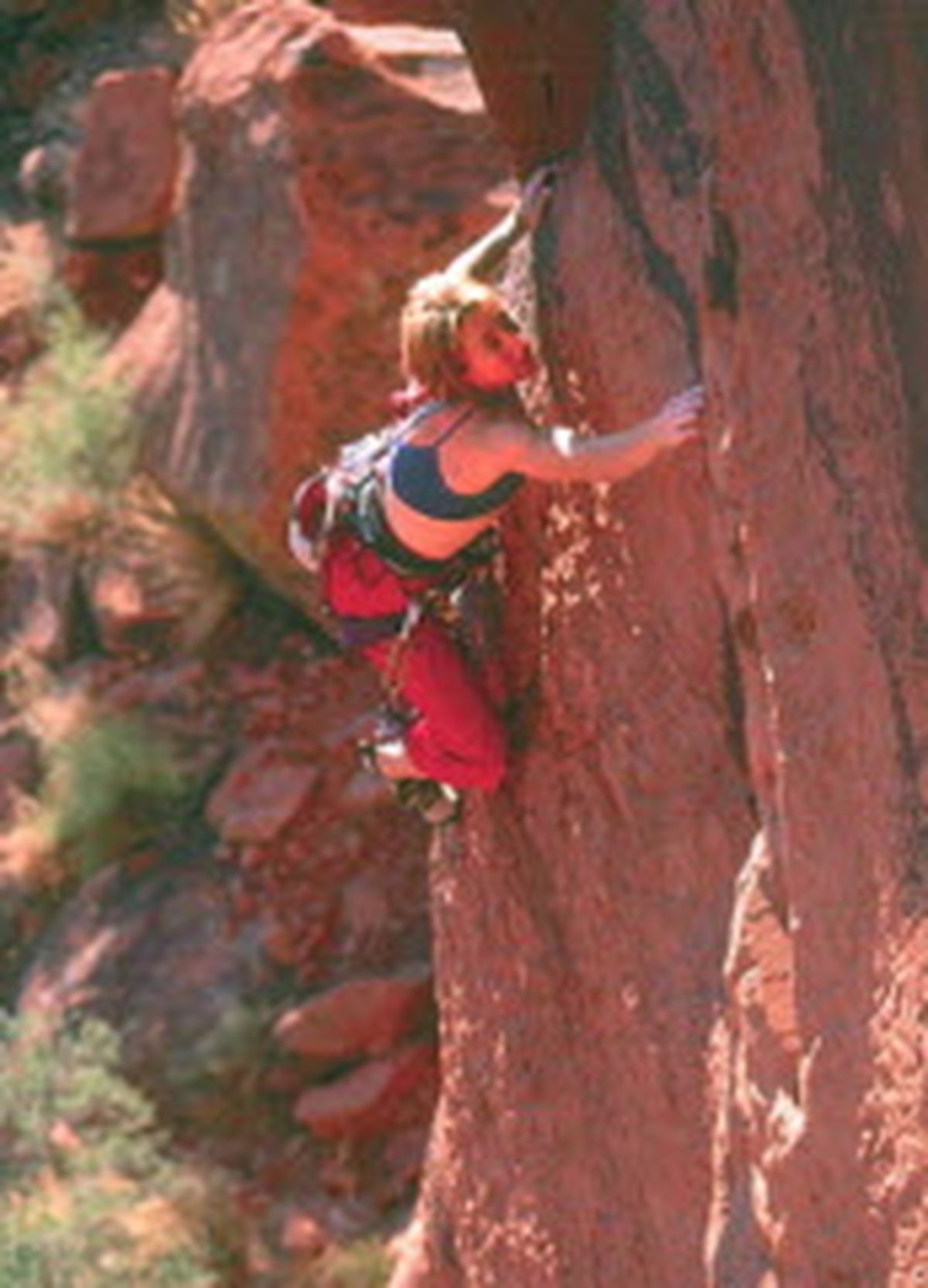 Red Rock Rendezvous near Las Vegas has programs for new climbers. (Jared Mcmillen)
CLIMBING -- The Red Rock Rendezvous is offering a UClimb Package for first-time and entry-level climbers at its 14th annual festival on March 24-27 near sunny Las Vegas.
The popular festival of climbing is presented by Spokane-based Mountain Gear.
Throughout the weekend participants will have the chance to learn from some of the sport's best climbing athletes though a variety of specialty clinics based on interest and ability, on-the-rock clinics and guided climbs. Experienced climbers looking for a bigger challenge will find the Rendezvous as inspiring as the novices.
The UClimb day, run by professional guides on March 24, teaches climbing fundamentals to all ages in small-group settings with other amateur climbers. The UClimb package can be purchased alone or with the other two days of climbing that are included in the Weekend Participant Package.
Climbers can take advantage of an optional gear package that includes a harness, a helmet, shoes, a belay device, a carabiner, a chalk bag and a membership to the Access Fund. The UClimb package includes the introduction day and weekend climbing clinics, and costs $369 with gear or $239 without gear.
For more information on package options and to register, visit www.RedRockRendezvous.com.
Base camp for the festival will once again be at Spring Mountain Ranch State Park, located about 10 minutes from the entrance to Red Rock Canyon National Conservation Area.
Participant camping is available at Spring Mountain Ranch. The festival will run shuttle buses between the campground and the various festival climbing locations throughout the event.
Returning to the climbing festival, RRR's Gym-to-Crag track will give indoor gym climbers the opportunity to experience outdoor climbing. The Gym-to-Crag track will teach indoor climbers the skills needed to break free from plastic hand holds and take their craft to the outdoors.
Women-only clinics will be offered as well as clinics for photography instruction on the rocks and gear placement.
Advanced full-day clinics include big wall, crack climbing, traditional and sport climbing.
Popular multi-pitch clinics can be added to any package for an additional $149.
Non-climbers can join the festival atmosphere for $59. While they can't sign up for climbing clinics, attendees can participate in festival activities such as mountain biking, slacklining, first aid, GPS, trail running and the service project.
All packages also include access to the opening ceremony on Friday night with food cooked on-site, Friday and Saturday Happy Hours with beverages by New Belgium Brewing, the Saturday night buffet and party, the pancake breakfast on Sunday, and an event t-shirt and swag.
The Access Fund, a national nonprofit organization dedicated to keeping climbing areas open and conserving the climbing environment, will once again be a recipient of event proceeds with additional funds going to the American Safe Climbing Association, the American Alpine Club, Friends of Red Rocks and the Las Vegas Climbers Liaison Council.
Info: www.RedRockRendezvous.com.
---
---