Tue., Feb. 28, 2017
Drone causes 1,500 wintering elk to stampede - just what they don't need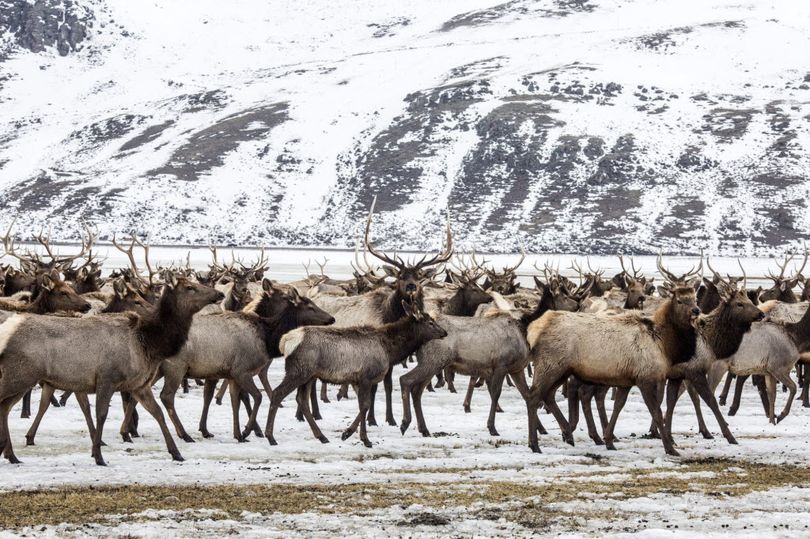 WILDLIFE — The public in general doesn't seem to understand the importance to avoid disturbing big game on their winter ranges, especially in tough winters such as this. Elk, deer and moose are basically starving and enduring the snow and cold by slowly burning their fat reserves to supplement the calories they can ingest.
When these animals are spooked unnecessarily by early shed hunters, snowshoers, snowmobilers and loose-running dogs, the elk and deer must dip into energy stores. Every disturbance increases the deficit.
If you love big game, do your best to leave them alone this time of year.
Drones are the latest way for people to slowly kill wildlife for the sake of a video.
Today wildlife refuge officials in Jackson, Wyoming, are noting that a man using a drone caused 1,500 wintering elk to stampede half a mile.
The stampede happened Monday at the National Elk Refuge in western Wyoming. Elk and bison often congregate at the refuge to eat feed put out to help them survive the winter.
This winter has been especially harsh. More than 3 feet of snow has piled up, conditions that can be very stressful for all kinds of animals.
Refuge spokeswoman Lori Iverson said Thursday refuge officials gave the man from Washington, D.C., a $280 ticket after he launched the drone from a highway pullout and flew it over the resting elk herd. Refuge officials declined to identify him.
The officials point out that disturbing wildlife is a serious offense punishable by a fine up to $5,000.
But in most cases, disturbing wildlife in winter goes uncheck and unpunished.
---
---