Wed., Jan. 4, 2017
Centennarian hunter bags his elk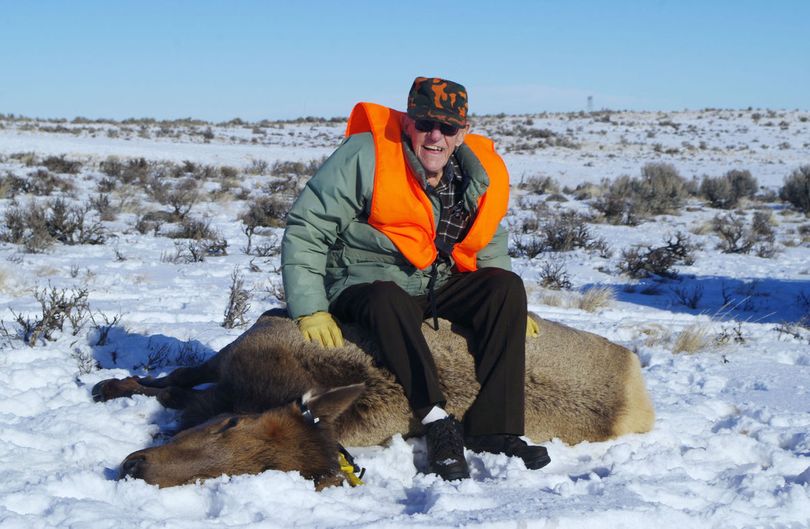 HUNTING – Gordon Blossom of Thorp, Washington, who's been hunting since he was 10, killed an elk on Dec. 27 to celebrate his 100th year of age.
"I'm the luckiest man in the world," he told the Daily Record of Ellensburg. "I just love to be out there."
Blossom is qualified as a Washington master hunter to hunt certain areas outside the general elk seasons. He has a handicapped hunter permit that allows him to shoot from a vehicle and lets his son, Rod Blossom, 62, to drive and assist.
Blossom said he's been trying to get his elk for his centennial year since Aug. 1, sometimes hunting five days a week.
His quest was fulfilled when they were able to get close to 300 elk wintering near Interstate 90 and Ginkgo Petrified Forest State Park.
---
---