Wed., Jan. 4, 2017
Spokane River image lands prize for local photographer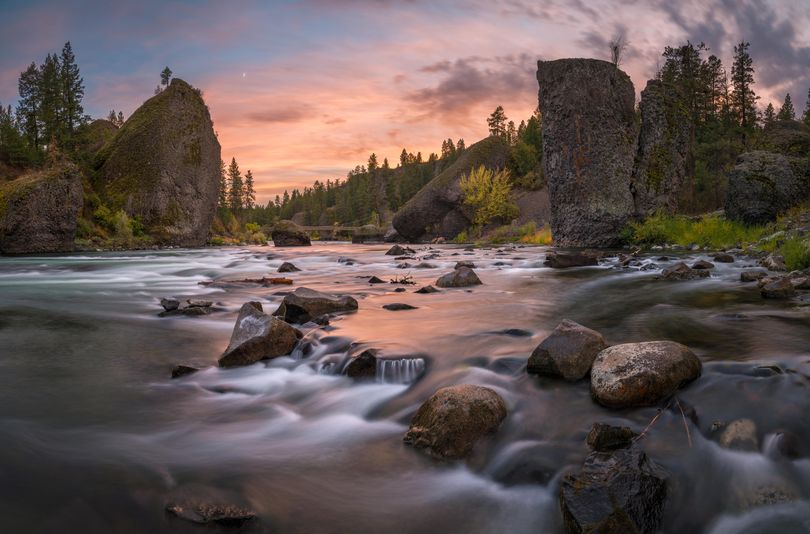 OUTDOOR PHOTOGRAPHY -- Through the lens of Spokane photographer Craig Goodwin, the Spokane River in Riverside State Park ranked among the best scenery in the state in an annual photo contest sponsored by the Washington Trails Association.
The Northwest Exposure contest is a showcase for breathtaking images and scenery from the Olympic beaches to the high peaks in the North Cascades.
Judges faced a daunting task of choosing winners from the five categories of the 2016 contest. They whittled 4,897 entries down to 16 winning photos, including Goodwin's, which won the First Place prize for Trailscapes.
"I love that Riverside State Park is right next to the urban center of Spokane, and yet it feels so far away from civilization when you wander these trails," he said. "The Spokane River is a real treasure of the Inland Northwest and this park and the trails that surround it show the best of the river."
The trail Goodwin featured is No. 25 across the Spokane River footbridge and downstream on Trail 25. This route is featured in Hike 81 in Day Hiking Eastern Washington. In Hike 16 of 100 Hikes in the Inland Northwest, I have a photo from about the same spot on the river only from a higher perspective looking down in a season of higher flows.
This is a great place to explore during winter, too.
---
---