Thu., Jan. 5, 2017
Young angler lands, releases Idaho brookie record through ice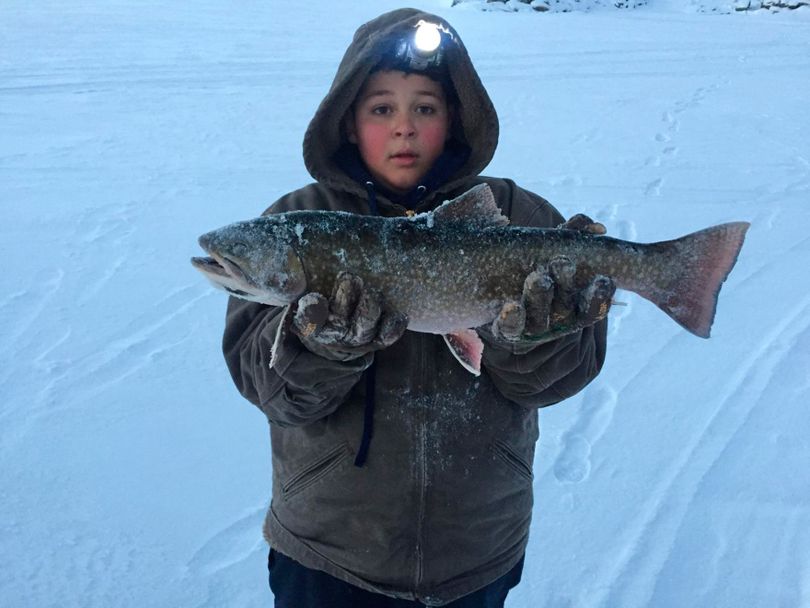 FISHING -- Henry's Lake near Island Park, Idaho, upheld its reputation for producing big trout last month as ice fisherman Kazen Cromar, age 10, caught a 22 inch brook trout to set a state catch-and-release fishing record.
The fish exceeded the 21-inch catch-and-release record caught just a week earlier.
The boy said he beat his father, Charles Cromar, to the rod and fought the behemoth 5-pound brook trout for some time.
"It was kind of hard to pull it up," Kazen said.
According to the Post Register, Henry's Lake produced three record catch-and-release brook trout and one brookie that was a rival for the state record catch-and-keep. That 6-pound brookie was shy of the state record of a little over 7 pounds, caught in 1978 at Henry's Lake.
On the cold December day the Cromars reeled in the record-breaking brookie, Charles Cromar said other anglers were pulling out rainbow trout, cutthroat trout and hybrids weighing up to 8 pounds.
The trophy lake in eastern Idaho is what Fish and Game Department regional fisheries biologist Damon Keen describes as "super productive" and manged for producing large trout. He estimated that about 70 percent of ice-fishers are catch-and-release anglers.
The ice fishing season at the lake ended Jan. 1.
---
---