Tue., Jan. 10, 2017
'Herd' of mountain lions photographed in North Idaho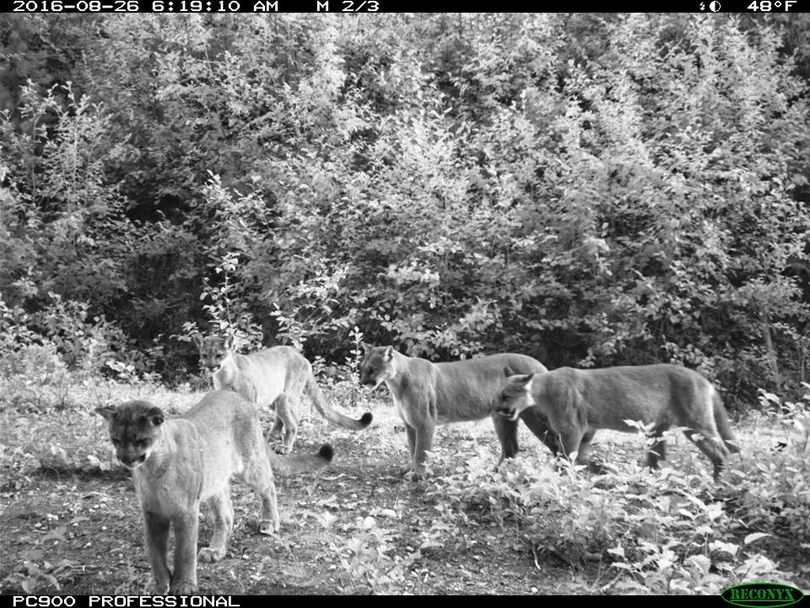 WILDLIFE -- Idaho Fish and Game biologists, who apparently are finally sorting through some of the remote camera images from their summer field work, have posted a series of shots showing a group of five mountain lions in the Selkirk Mountains.
The best single image (above) shows four of the five cougars traveling together in August in the Panhandle Region.
While it's not uncommon for a female cougar to have three grown offspring with her, biologists say more than four in a group is likely to be an adult female cougar with her young along with one of her older female offspring and one or two of that female's offspring.
Either way, it's a rare sighting and and a jaw dropper, especially if you happen to be a deer in the area.
---
---