Fri., July 7, 2017
Bear awareness tips offered for national forest visitors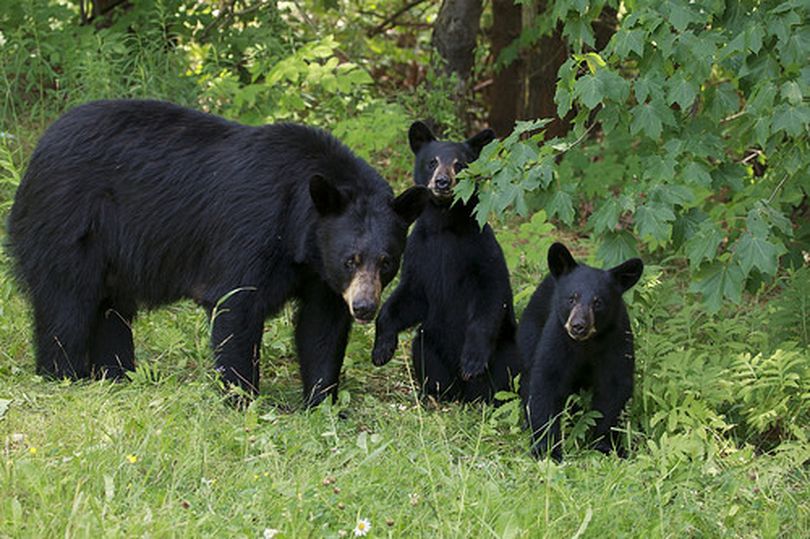 WILDLIFE -- Following several bear encounters in the past week, including the terrifying attack on a woman and her dogs hiking near Priest Lake, the Idaho Panhandle National Forest is putting out more education on living and recreating in bear country, especially in this season of what appears to be a bumper crop of huckleberries.
In summary, and with my added perspective gleaned from covering bear encounters for years:
Do not approach or feed wild animals, especially bears. All wildlife can be dangerous. Breaking down their natural wariness to humans can lead to problems initially or to people who encounter the animal later.
Bears are generally shy creatures and don't want to come face-to-face with people. Make noise when hiking in bear country: Talk, sing or clap your hands to let a bear know of your presence.
Store food in hard-sided vehicles,bear-proof containers or by properly hanging food bags out of a bear's reach. For more information, read the Idaho Panhandle National Forests' Food Storage Requirements. Proper food storage is required on national forest system lands north of Clark Fork, Lake Pend Oreille and the Pend Oreille River.
Dogs can aggravate bears and wolves. Keeping a dog on a leash is the safest method for preventing a dog from encountering a wild animal, including a moose, and leading an agitated, protective or territorial critter back to the humans.
Carry bear spray when in the woods. Have it handy on a belt or pack strap and know how to use it.
---
---