Wed., July 19, 2017
Buck, doe look for safe place to hang out in Montana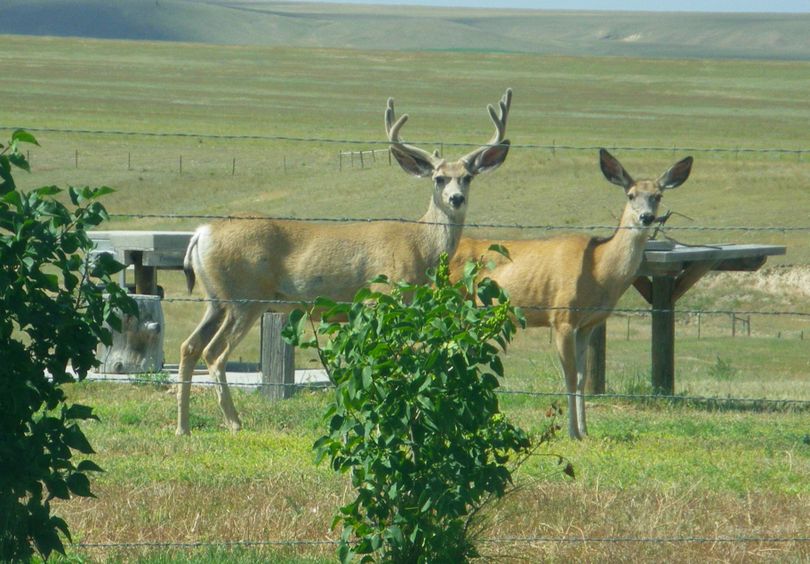 HUNTING -- I have a good friend and big-game hunter who has a nice little spread in Montana with enough room for a rifle shooting range where he spends considerable time testing the products from his reloading bench.
I queried him regarding the photo above, taken July 18, wondering if having mule deer hanging out comfortably in the target range is a comment on his marksmanship.
"Well, I guess it is safer if you stand BEHIND the shooting bench," he said.
---
---