Mon., June 5, 2017
Emergency permits help landowners protect property from high water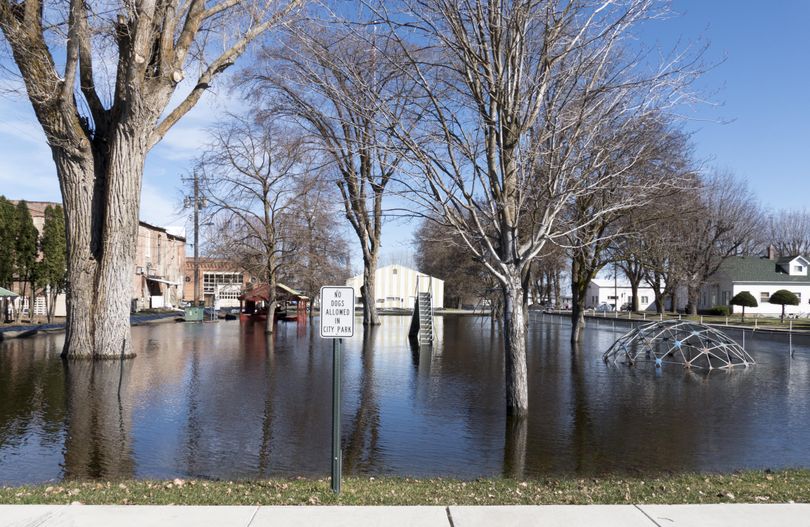 ENVIRONMENT -- Emergency permits are available for in-stream work to protect property from expected high water throughout the summer in Eastern Washington, the Washington Department of Fish and Wildlife says.
Under state law, all work that may disturb the bed or natural flow of streams and rivers must be reviewed by WDFW to receive a Hydraulic Project Approval (HPA), designed to assure that the work doesn't harm fish and fish habitat, the agency says in a release. The high-water levels expected are often within the zone requiring permits.
"The HPA review process can take up to 45 days, but in flood emergencies the permits can be issued as quickly as the same day if there is an immediate threat to people, property, or the environment," the agency says.
Higher-than-normal snow pack last winter and cool, wet conditions this spring have extended the chance of flooding and the need for in-stream work to protect or repair houses, barns, fences, roads, bridges, culverts, and other property.
To obtain an HPA:
During normal business hours, contact a local WDFW habitat biologist or regional office.
Emergency HPA Hotline, (360) 902-2537.
"We have been issuing emergency permits throughout this spring of high water and we will continue to work quickly with anyone who needs help this summer," said Margen Carlson, WDFW Habitat Program deputy assistant director. "We can help people protect themselves and their property while also making sure fish are in our future."
Info: wdfw.wa.gov/licensing/hpa/
---
---