Mon., June 12, 2017
Toxicity rated low in Lake Roosevelt sturgeon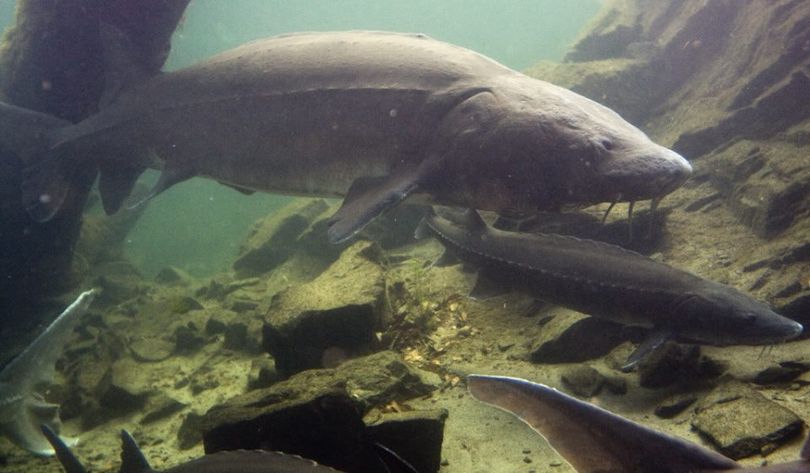 FISHING – The white sturgeon anglers are able to catch and keep for the first time in a new Lake Roosevelt fishery are healthy to eat, a Washington Department of Fish and Wildlife biologist says.
The Washington Department of Health lists the Columbia River reservoir in its fish consumption advisories for mercury and PCB contamination. Save levels of fish consumption vary by species.
Sturgeon haven't been rated in the Health Department tables because the fish were protected until a popular season debuted on May 27.
"The state and the (Colville) Tribe tested the sturgeon last year before proposing to open the season," said Bill Baker, Washington Department of Fish and Wildlife fisheries biologist in Colville. "The fish in the 38- to 63-inch slot limit were tested and came back remarkably clean, about the same toxicity level as rainbow trout."
Rainbow trout from Lake Roosevelt can be eaten with no problems by most people and up to twice a week women who may become pregnant, nursing moms and children, the Health Department says.
Kokanee are the safest fish in Lake Roosevelt to eat while northern pikeminnow are the most toxic.
Smallmouth bass and walleye should be eaten no more than once a week by the vulnerable women and children, the advisory says.
"Sturgeon are bottom feeders and predators, so you might expect bioaccumulations," Baker said. "I think the reason they test clean is that as sturgeon go, these fish are young."
The sturgeon in the slot limit that can be harvested are 7-17 years old, he said, noting that "White sturgeon live upwards of 100 years."
---
---