Fri., March 3, 2017
Nordic night skiers get silent treatment on Mount Spokane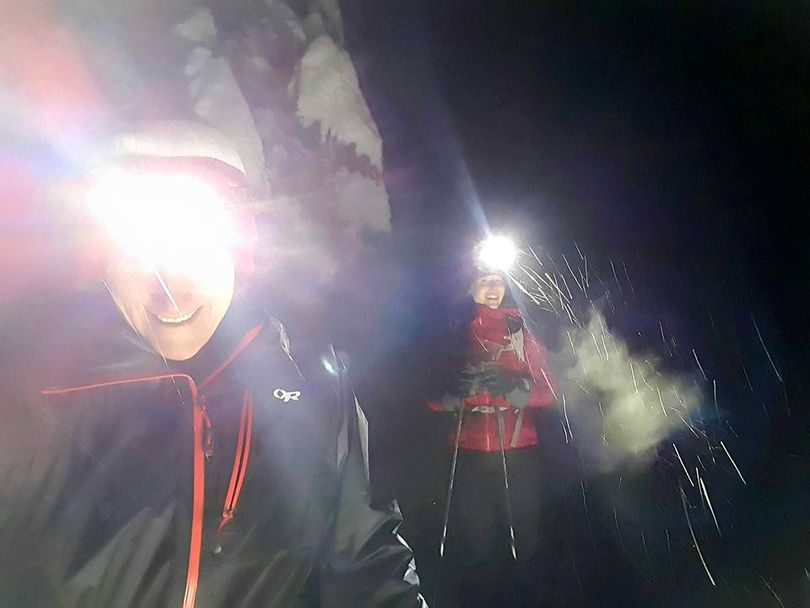 WINTERSPORTS -- "When winter holds on for a while and one has to ski a 30k Loppett on Sunday, one gets out to "train" in the dark and snow!" says Sue Niezgoda, explaining why she and a friend were at Mount Spokane State Park last night.
Through the spitting precip, lighting their path by headlamp, they slipped through the woods where only critters saw them go.
"Such a fun ski adventure tonight," Niezgoda said, noting that she was mesmerized by the quiet. "Totally want to do this more often!"
---
---