Wed., March 22, 2017
New wolf 'pack' could spell more pressure on Blue Mountains big-game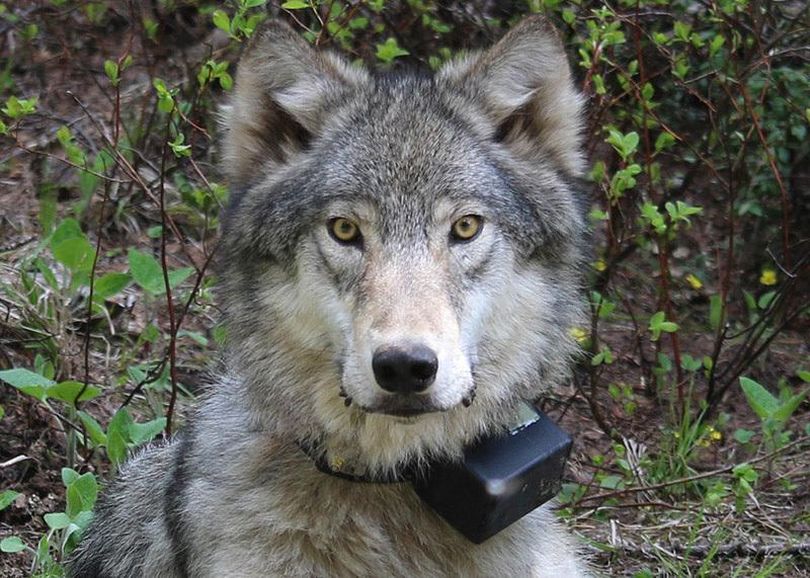 WILDLIFE -- Elk hunter on the Washington side of the Blue Mountains have had minor disturbance from wolves in recent years, but a new pair of wolves could increase the pressure on big game.
Washington's wolf population grew by 28 percent last year and added two new packs, including one in the Blue Mountains of southeastern Washington, according to the state's annual wolf status report the Department of Fish and Wildlife released on Friday.
The new Touchet pack was formed when a radio-collared wolf that dispersed from northeastern Oregon met up with an uncollared wolf, reports Eric Barker of the Lewiston Tribune.
The two adult animals have been traveling together mostly in Columbia County and a little bit in eastern Walla Walla County since late December, said Trent Roussin, the state's wolf biologist based in Colville. But little else is known about the pack.

"They are pretty new," Roussin said. "We are going to keep an eye on them and see if they reproduce this year. All we know is it's two wolves running together within a territory."

It is the second known pack to set up shop in the state's southeastern corner, a mix of mountains and ridges that break into steep canyons drained by the Grande Ronde, Tucannon and Touchet rivers. The region is home to healthy deer and elk herds, as well as cattle operations that surround the Blues.

The Tucannon Pack that roams between Asotin and Columbia counties was the first to establish a territory in the Washington portion of the Blue Mountains. Much like the new Touchet Pack, the Tucannon Pack is believed to have been established from wolves dispersing from northeastern Oregon.

The Tucannon Pack had four members by the end of 2016. Its matriarch died in May, apparently from an infection acquired when it was trapped to be fitted with a radio-tracking collar. The pack currently is uncollared. Roussi said it is not classified as a breeding pair – defined as at least one adult male and female wolf and at least two pups that survive from birth through Dec. 31. The Tucannon Pack did reproduce in 2015.

Washington had an estimated end-of-year population of 115 wolves in 20 packs and 10 breeding pairs. Fifteen of those packs are concentrated in northeastern Washington, and three occupy territory in the North Cascades. At the end of 2015, the state had 90 wolves in 18 packs and eight breeding pairs.
Idaho hasn't updated its estimated population, but at the end of 2015 Idaho Fish and Game officials said the state had at least 786 wolves in more than 100 packs.
---
---