Thu., May 4, 2017
Seeing is believing: Forest road washouts serious, expensive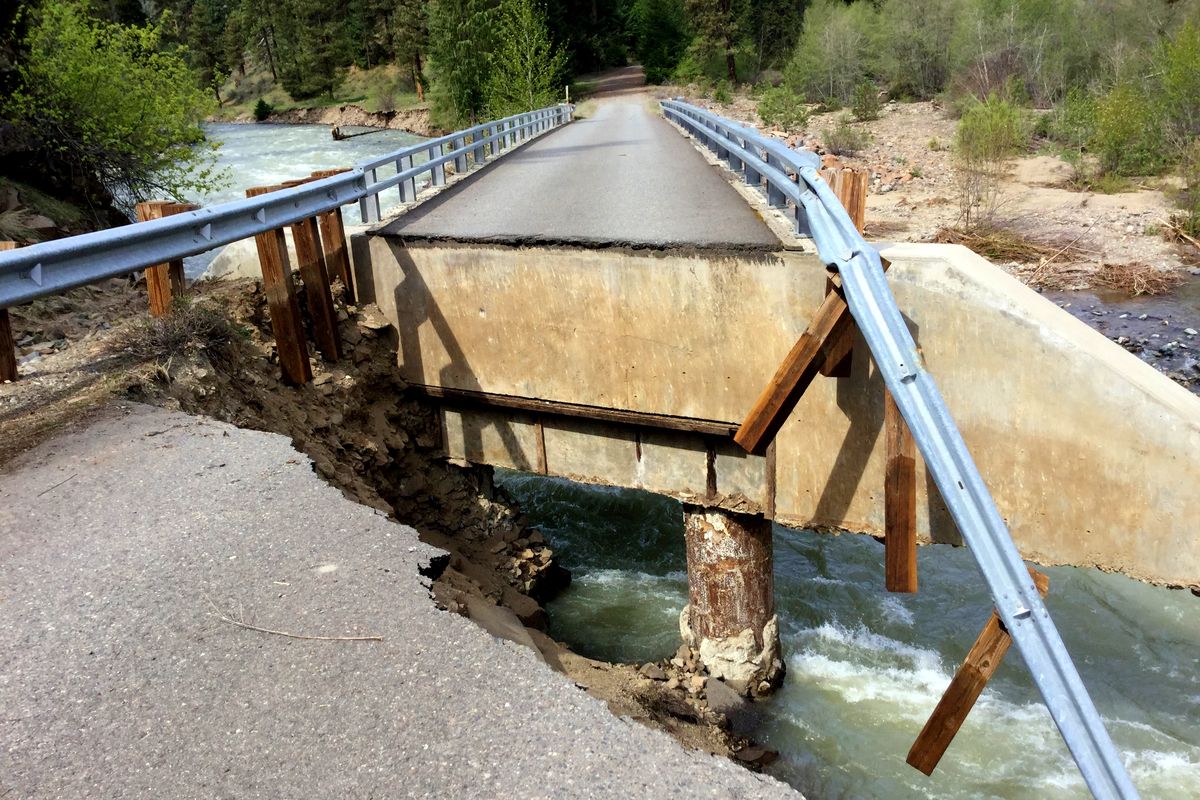 The Okanogan-Wenatchee National Forest is repairing heavy damage from 2016 flooding to the Rattlesnake Bridge on the McDaniel Lake Road near Naches, Washington. (Marge Hutchison / U.S. Forest Service)
PUBLIC LANDS -- In case you've been out of the loop for the past few months, record precipitation this winter has led to road washouts that are restricting access to public lands in many areas of the region's national forests and other public lands. The fix isn't going to be fast in all cases, and it certainly won't be inexpensive.
Some of the problem areas are still evolving or being discovered as snowmelt continues fill streams and saturate slope soils.
The photos above from the Okanogan-Wenathcee National Forest are some of the latest to illustrate the situation across Washington and North Idaho.
---
---