Fri., May 19, 2017
Lookout Pass Ski Area expansion approved by Forest Service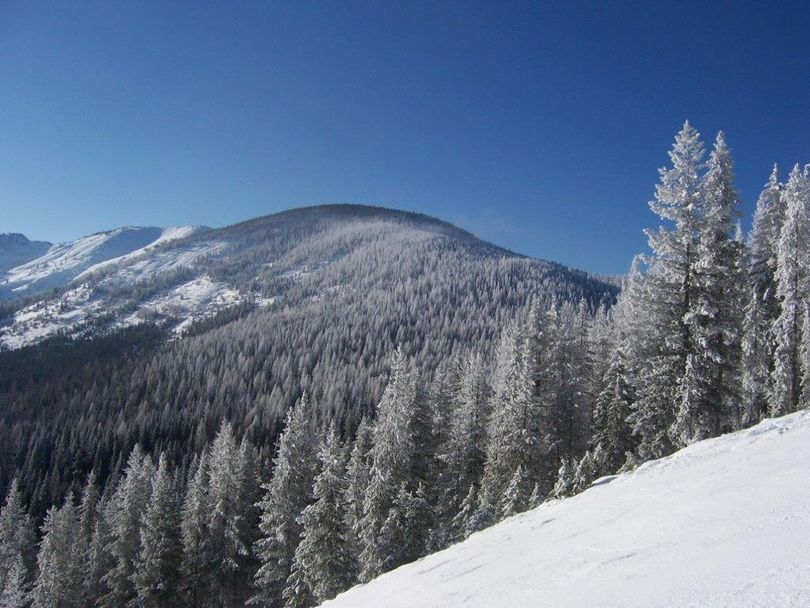 Updated 2:05 p.m.
WINTERSPORTS – After years of proposals, the expansion of the Lookout Pass Ski and Recreation Area has been approved by the U.S. Forest Service, according to an agency media release today.
Idaho Panhandle National Forest Supervisor Mary Farnsworth and Lolo Forest Supervisor Tim Garcia announced that they have signed the Record of Decision approving the expansion.
"I am thrilled to initiate the expansion of skiable terrain and additional facilities for the enjoyment of our skiing and riding guests," said Phil Edholm, president and CEO of Lookout Pass.
The recently signed decision allows the Lookout Pass Ski and Recreation Area to begin working on expansion plans outlined in the decision.
The expansion has been opposed by some backcountry skiing groups.
"The expansion provides an opportunity to build upon the overall public recreation experience at Lookout Pass Ski and Recreation Area, contribute economically to local communities, and meets the Forest Service's goals to provide a diverse range of developed recreation opportunities for the public," the release says.
Meanwhile, here's more from the Forest Service release:
The expansion increases the special-use permit area from 538 acres to a total of 1,023 acres, and includes approximately 100 acres of new ski terrain (groomed and gladed), installation of two new chair lifts offering up to a 1,650' vertical drop, upgrading an existing chair lift, construction of new maintenance and guest service facilities, and 130 additional parking spaces. The winter recreation expansion review process began in early 2014 and included extensive environmental analysis and opportunity for public comment under the National Environmental Policy Act (NEPA). Work is expected to begin this summer.

This project was subject to review and objection pursuant to 36 CFR 218 regulations (Subparts A and B). Two objections were received, focused largely on user conflicts and on dispersed winter recreation (both motorized and non-motorized) in the St. Regis Basin and larger Stevens Peak backcountry area. After review of the objections, the objection reviewing officer offered instructions to the Forest Supervisors regarding clarification of cumulative effects and organization of a meeting to discuss long-term winter recreation use. Both instructions were met, and the expansion was approved.

The Lookout Pass Ski and Recreation Area is located on National Forest System Lands administered by the Lolo and Idaho Panhandle National Forests, and currently operates under a Special Use Permit administered by the U.S. Forest Service to provide winter recreation opportunities.
---
---