Mon., May 22, 2017
Snake River debris restricting boaters, killing some fish at dams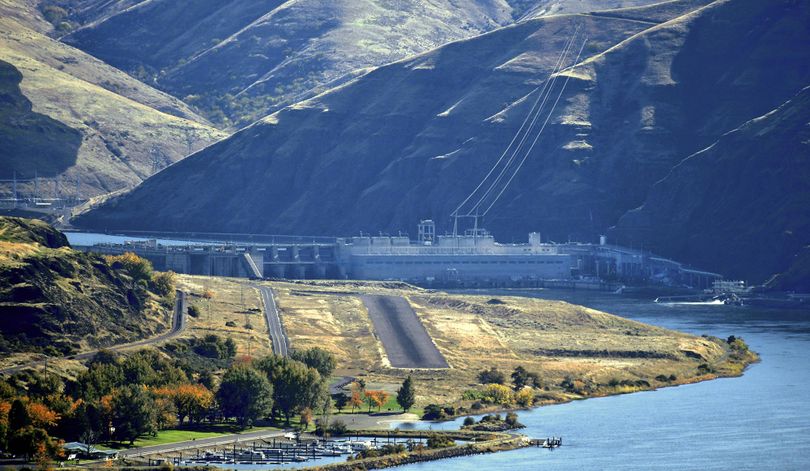 RIVERS – Unusually large amounts of woody debris flushed out of the tributaries continues to clog the Snake River behind its dams causing problems for boaters and death to some salmon and steelhead.
Last week, boaters in the Lewiston area couldn't safely launch on the Snake, although they could on the Clearwater.
Significant river debris caused by unusually high Snake River flows damaged vertical barrier fish screens in Little Goose Lock and Dam's juvenile bypass system, the Corps of Engineers reports. The debris damage caused 1,800 juvenile fish to perish as they were exposed to excessively turbulent water conditions, the corps said in a release. Of those 1,800 fish lost, 1,438 were hatchery steelhead. About 10 million juvenile fish migrate downstream this time of year at Little Goose. Here's more from the corps.
The juvenile bypass system helps juvenile fish avoid hydropower turbine passage by routing them through a series of JBS water-filled channels and flumes. This bypass system allows for subsequent fish sampling, barging or release back into the river.

Little Goose Dam has experienced several river debris issues and juvenile fish losses due to this year's high Snake River flows. The dam's 875-foot-long debris barrier or "trash shear boom" 2.5-inch diameter wire cable broke unexpectedly in spring 2014 due to wind and wave action, debris load, and accumulated wear. The debris barrier's floats and attached fence, which extends about 4 feet underwater, protect the powerhouse and fish bypass system from floating river debris.

The debris barrier will be reinstalled this coming winter after several years of planning, budgeting, design, and contracting efforts.

Snake River flows have been very high this year due to heavy precipitation and runoff. Corps' dams on the lower Snake River have seen higher-than-normal river debris come through the area.
---
---