Wed., May 24, 2017
Drunk boat drivers target of Washington emphasis patrols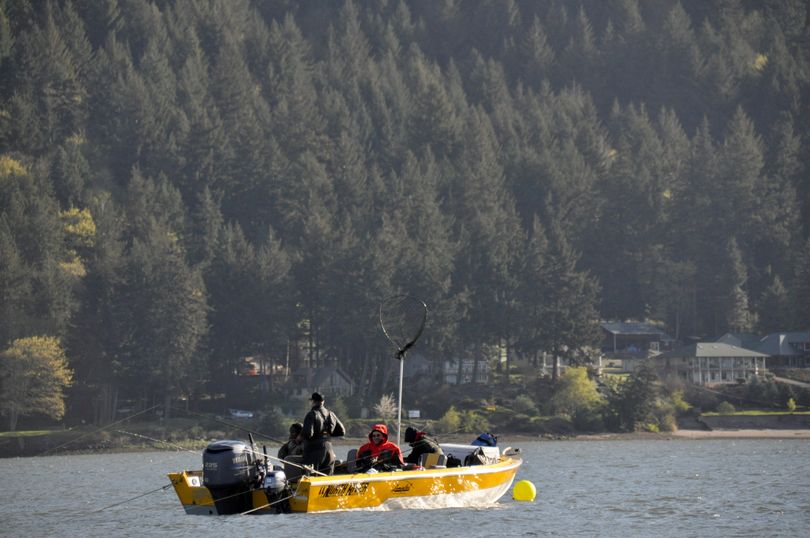 BOATING -- Lake Roosevelt is one of seven areas in Washington scheduled for an emphasis patrol targeting drunk boaters.
State and local law enforcement agencies will join forces to conduct boating under the influence (BUI) emphasis patrols on waterways from Memorial Day weekend through Aug. 19. Officers will be equipped to test and process impaired boat drivers on site, according to State Parks and Recreation boating officials.
State law prohibits using any substance that impairs a person's ability to operate a boat.
Emphasis patrols are scheduled statewide in the few days before the Fourth of July. Special patrols by also are set for peak use times and events on different waters where BUI has been a problem, such as the Columbia River near Crescent Bar over the Memorial Day holiday and the Columbia River near the Tri-Cities July 28-29 during the Columbia Cup races.
The special BUI patrol on Lake Roosevelt is set for Aug. 4-5 coinciding with the McCoy's Marina Poker Run near Fruitland.
"It is never safe to operate a boat under the influence," said Wade Alonzo, State Parks boating law administrator. "Boat operators are responsible for the safety and well-being of everyone on board. We urge boaters to designate a sober skipper before heading out on the water."
Boating under the influence is the leading known contributing factor in recreational boating fatalities, according to the U.S. Coast Guard's 2015 Recreational Boating Statistics report.
In Washington state, alcohol and drugs were a contributing factor in almost 30 percent of boating fatalities and 18 percent of boating injuries between 2005 and 2011, according to a release from State Parks officials.
"The state has seen a slight decline since strengthening the BUI law in 2013," the release says. "However, alcohol and drugs were a still factor in 18 percent of the state's boating fatalities last year."
The penalty for operating a boat under the influence is a gross misdemeanor punishable by a maximum fine of $5,000 and 364 days in jail. Additionally, a BUI is considered a prior offense if there are later convictions for driving under the influence (DUI). The BUI law applies to all boats, including kayaks, canoes, rowboats and inflatable fishing rafts.
---
---