Thu., May 25, 2017
Sign up for Spokane Canoe & Kayak Club paddling classes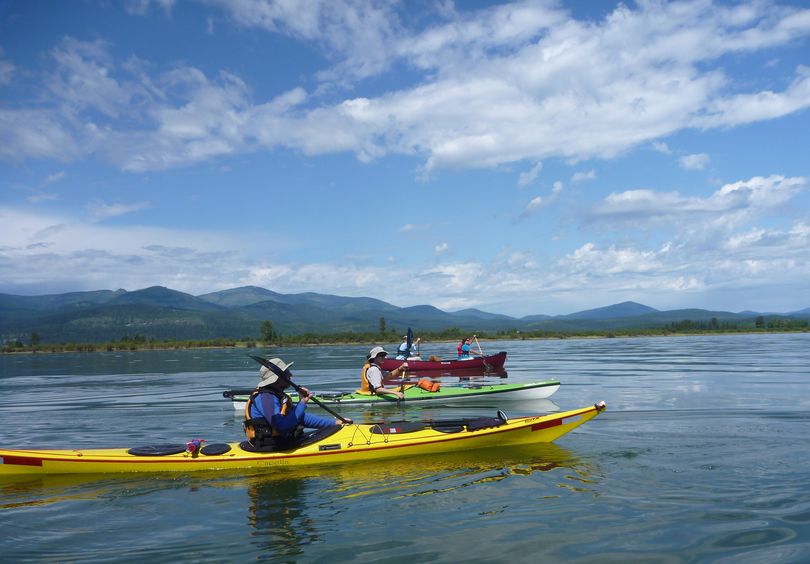 PADDLING – A series of paddling clinics for canoes, kayaks, sea kayaks and recreational kayaks on flatwater and rivers will get underway this weekend as part of an annual skills program offered by the Spokane Canoe & Kayak Club.
These classes are excellent for tuning in paddlers to proper techniques, gear and awareness to hazards.
The first in the series is the clinic for recreational and inflatable kayaks focusing on stroke efficiency and safety, Sunday May 28 and June 3 at Medical Lake. Both clinics are cover the same lessons. Pre-registration required.
Membership in the club is required ($25 annual fee) and a $55 per paddlers fee is charged for the clinics except for the recreational kayak session, which is free to members. Basic equipment is required.
Club membership opens the door to group outings and mentoring from accomplished paddlers.
The Flatwater Canoeing Clinic is second in the series, set for June 10 at Medical Lake.
The clinic for solo and tandem canoeists covers strokes, equipment, safety and rescue, hypothermia, transporting canoes, launching and canoe trim and paddler position.
The flatwater clinic is a prerequisite for the Moving Water Canoeing Clinic set for June 24-25.
Other club-taught clinics include:
Sign up at least one week prior to a clinic at www.sckc.ws.
Info: Call (509) 991-3030 or email Lynaia Liptak, liptak.lynaia@gmail.com.
---
---