Mon., Nov. 6, 2017
Gun encourages self-defense claim in shooting of wolf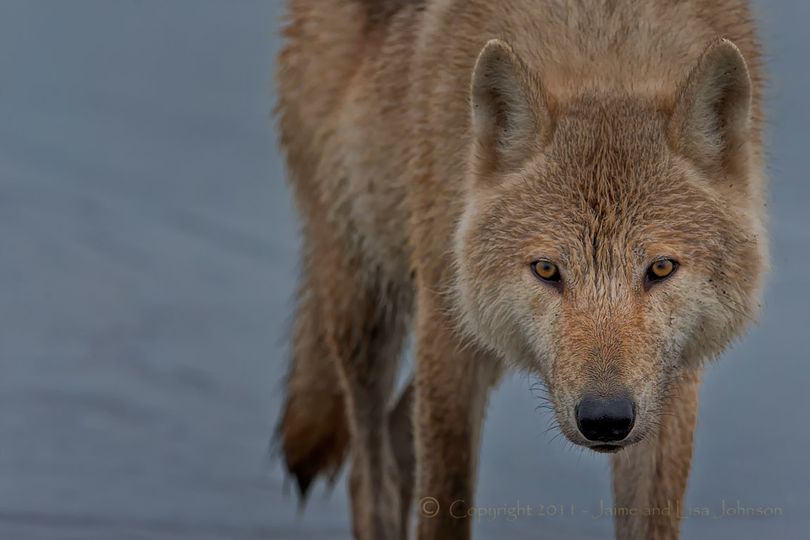 PREDATORS -- An elk hunter got the benefit of the doubt for killing a wolf in self-defense in northeastern Oregon last month, the first time that's happened since the predator began migrating to the state in the late 1990s, state police said Thursday.
The story from the Associated Press says the man shot the animal initially thinking it was a coyote. He said three wolves were trotting toward him. Feeling threatened, he shot one of the wolves, an 83-pound female, at 27 yards. The other two wolves ran away at the shot, he said.
The hunter detailed the incident in an interview with Bill Monroe of Oregon Live and said he was "terrified" as the wolves advanced. There's no reason to doubt his story.
No charges were pressed after the the hunter reported the incident and it was investigated.
Fine.
The wilds won't miss one wolf as the still-endangered species is multiplying beyond expectations in the Northwest. Meanwhile, the other two wolves likely learned a tad more fear of humans. That's a recipe for success.
But finding myself in almost the exact same situation this summer, I'd like to point out that a non-lethal solution to such aggression by wolves is possible. Wolves are known to test their limits and learn from experience.
In the video below, you'll see a wolf trotting toward me and my leashed dog, with another wolf out of the picture to the right. When the wolf comes within 30 yards, I raised a hand, walked straight toward it a few steps and yelled "Hey!" At that point, the wolf ran away. Although the wolves stayed in the area, they left my dog and me alone as we retreated. I had bear spray in hand, but no shots or sprays were fired.
Had I been armed with a gun, I may have fired a warning shot. Authorities says that works as well or better than yelling "Hey!"
Worth a try.
---
---