Wed., Nov. 8, 2017
Clearwater-Snake anglers seek donations to match TU steelhead research grant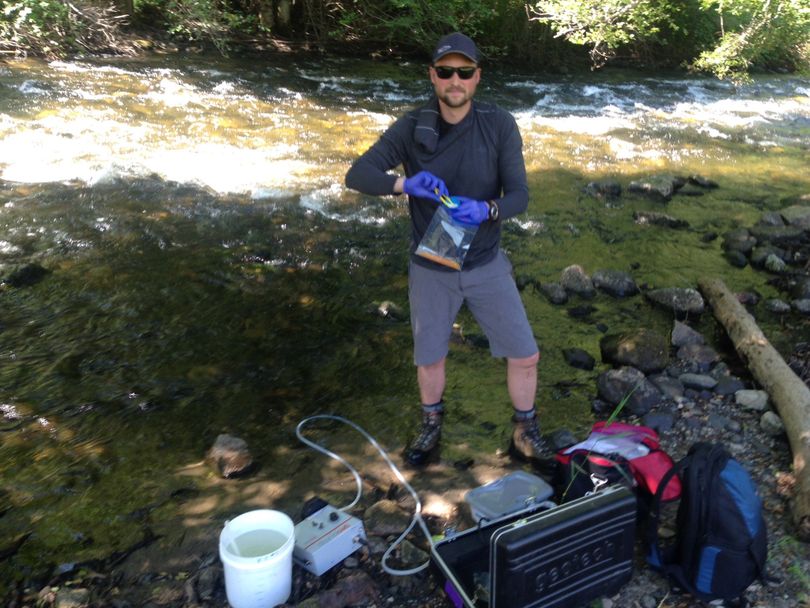 FISHING -- Steelhead enthusiasts have until Sunday to donate and boost a juvenile steelhead research project on tributaries to the Clearwater River.
The Clearwater-Snake Rivers Chapter of Trout Unlimited has received a $3,000 grant sponsored by Orvis and Trout Unlimited to study juvenile steelhead in the upper Potatch Basin. The group is qualified to compete for more funding, but it must be matched by donations.
The chapter of about 115 local volunteers dedicated to improving and restoring local rivers and streams has been entered in the Embrace A Stream Challenge. This week through Sunday, Nov.12, the chapter has a chance to win its share of $50,000 in cash prizes to boost the project.
Donations as little as $10 can be made to online at embraceastream.org.
The chapter is competing in this contest with more than 40 other Trout Unlimited chapters from across the country.
"We're excited to have the chance to raise even more money to understand steelhead in the Upper Potlatch River," said Michael Wells, Clearwater-Snake Rivers Chapter president.
The Upper Potlatch Juvenile Steelhead Study will use environmental DNA sampling to track and monitor juvenile steelhead movement and distribution, said Michael Wells, Clearwater-Snake Rivers Chapter president. Idaho Fish and Game will monitor water temperatures using hobo temperature loggers near our DNA sampling sites as well to see how fluctuations in temperature affect steelhead distributions.
This project will fill vital gaps in our understanding of the steelhead lifecycle in Idaho, which will lead to more effective and focused protection measures, Wells said.
---
---